Wedding Venues Selection In Delhi
Indian weddings are a spectacular affair, significantly marked by vibrant cultures and traditions! And wedding venues play a crucial role in the commencement of a new life. If you wish to seek wedding venues in Delhi, then trust us wedding venue experts! We've fabulous marriage venues in Delhi for you, just as you desire!
Trust us for best Wedding Venues in Delhi!
Every bride and groom has a dream wedding image in their minds. And wedding venues play an integral role in those imaginations, right? We understand your emotions hence have an array of wedding venues ready for you to choose from! What type of wedding venue do you wish to have?Banquet halls, hotels, farmhouses, party lawns- we have an endless list of best wedding venuesin Delhifor each venue types possible for a perfect wedding for you! Tell us your guest capacity and budget, and we'll provide you with the perfect wedding venue of your desire, within your budget! All of them have online booking provisions too! Each wedding venue is managed by experienced staff members and has a strong security service too! All of them have varying guest capacity to suit your needs, and provide all types of cuisines! They even have an alcohol or non-alcohol choice for you!
We have the best wedding venues for you!
Wedding venue experts like none else, we have the best wedding venues at your service! Just let us know your requirements and budgets and relax- you will definitely get your desired venue for wedding in our collection, that too within your chosen budget! Fabulously maintained with no error records, all venues have all basic amenities needed for a perfect wedding occasion! All of them have perfect security services, well-maintained catering services to provide fresh and delicious food for your guests and perfect decorations of your wish implemented well before your wedding! We guarantee perfect wedding venues in Delhi NCR and many more places! You can trust us for destination marriage venues too!
We're the best destination wedding planner too, thus trust us for planning your wedding! We also have a team of fabulous wedding theme designers in Delhi, to design your wedding just according to the theme you wish.
Fnp also provides in house banqueting facilities.
FNP Gardens:
Ferns N Petals is delighted to present seven exotic venues in Delhi & NCR – Ambience Golf Drive (comprising of The Ritz & The Riviera), Udman, Vilasa, The Kundan, Shagun Farms and Chhatarpur Central. With splendid decor and convenient approach, all these seven wedding venues serve perfectly to host your pre-wedding, wedding and post wedding functions.
Ambience Golf Drive
Ambience Golf Drive is an élite venue to celebrate luxurious weddings and events. The venue is excellent for Mega weddings, Premium Product Launches, Opulent Gatherings, Corporate Events and Fashion Shows.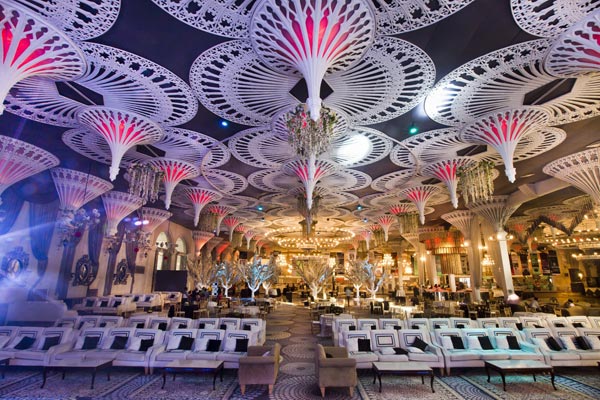 Space Overview
The Ritz: 50,000 sq.ft.
The Riviera: 1,20,000 sq.ft.
Accommodate: 2,500 guests
Location: Ambience Island, Gurgaon
Services & Facilities
Luxurious Ambience Designed by Experts
Modern Facilities and Techniques
Superb Hospitality and Personalized Attention
Highest Standard of Safety
Meticulous Valet Parking
Address
Ambience Golf Drive, Ambience Island, NH-8, Gurgaon – 122001
Udman
Udman, a Boutique Resort is the first banqueting property on NH – 8. The venue comprises of an air-conditioned Banquet and an open lawn with ample parking space. The décor is inspired by Classic Royal Vintage Theme and has unique elements of contemporary style having an emphasis on extravagance and opulence. The resort has 44 furnished rooms which are equipped with modern features.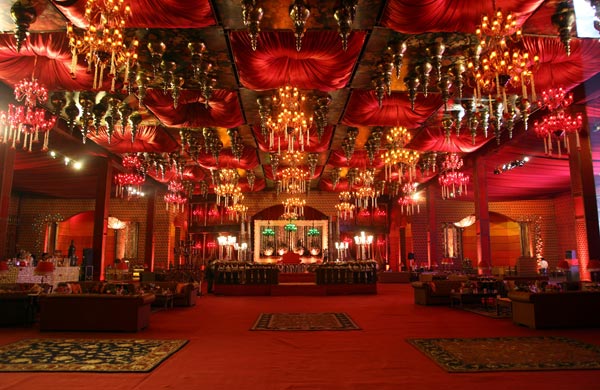 Space Overview
Total Area: 15 Acres
Open Lawn: 40,000 Sq. Ft, Accommodate: 700 Guests
Covered Area: 36,000 Sq. Ft, Accommodate: 1200 Guests
Car Parking: 2,000 Cars
Location: NH-8
Services & Facilities
Easily Accessible Banqueting Property on National Highway-8.
Highest Security Standards
Constant Power Backup
Fully Automated Technical Support
Address
Udman, NH-8, Adjacent to Shiv Murti, Mahipalpur, New Delhi- 110037
Vilasa
Located at the prime location of NH-8, this luxury banquet is accentuated with oriental and contemporary interiors. Vilasa Farm has a centrally air-conditioned banquet with vibrant carpeted flooring. A 30-feet high ceiling adds luxury and grandeur to its appeal. It's one of the deluxe and luxurious venue to celebrate your life's biggest events.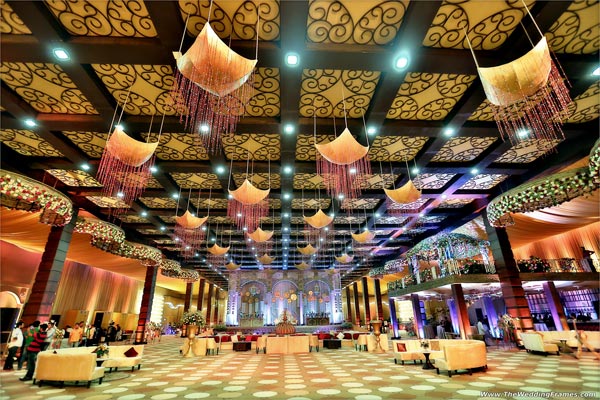 Space Overview
Covered Area: 32,000 Sq. Ft.
Accommodate: 1200 Guests
Car Parking: 800 Cars
Location: Kapashera
Services & Facilities
Magical Ambience Designed by Experts
Air-Conditioned Banquet
Well Planned Parking Zone
Address
Vilasa, Opp Ashok Country Resort, Rajokari Kapashera link Road, NH-8, New Delhi – 110037
The Kundan Farm is our signature property nestled besides the NH-8. Easily accessible, it serves as the perfect farmhouse for small to large gatherings. While the lower deck is perfect for summer soiree and winter lunches, the upper deck is suitable for large social functions. The Kundan Farm is a complete package that adds up to your ideal event.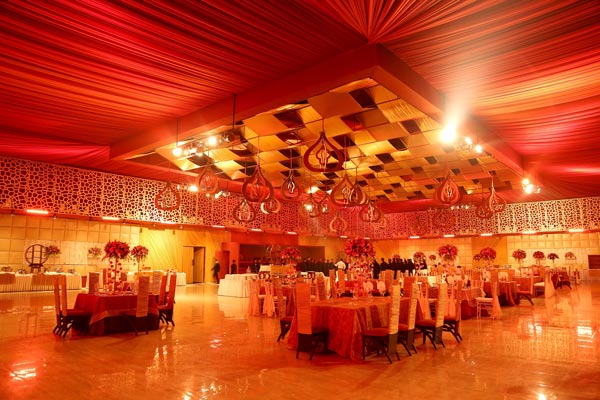 Space Overview
Upper Deck: 30,000 sq. ft, Accommodate: 1000 Guests
Lower Deck: 22,000 sq. ft. Accommodate: 400 Guests
Parking Area: 600 Cars
Location: Kapashera, New Delhi
Services & Facilities
State-Of-The-Art Banquet Hall
Air-Conditioned Banquet
Valet Parking
Address
The Kundan, Opp Ashok Country Resort, Rajokri Kapashera Link Road, NH-8, New Delhi – 110037
Shagun Farm
The Shagun farm is located away from the hustle bustle of traffic providing it an extra edge over the others. The farm stands elegant with a beautiful yet contemporary façade, well-manicured lush green lawns, dotted with trees and palms all around.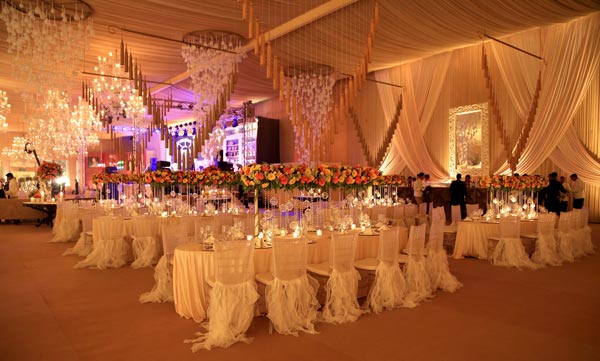 Space Overview
Lawn 1: 45,000 sq. ft., Accommodate: 1500 Guests
Lawn 2: 25,000 sq. ft. (Covered Area), Accommodate: 1000 Guests
Lawn 3: 30,000 sq. ft., Accommodate: 800 Guests
Parking Area: 500 Cars
Location: Bandh Road, South Delhi
Services & Facilities
Beautiful Combination of Landscape & Covered Area
Multiple Accessibility
Customisation of Sets and Designs
Well Planned Parking Zone
Address:
Shagun Farm, Gadaipur Bandh Road, Chattarpur, Mehrauli, New Delhi – 110030
Chhatarpur Central
Chhatarpur Central, an ideal venue for a memorable event. Legally authorized, it comprises of lush green lawns, a fully air conditioned hall, four fully furnished accommodation rooms and sufficient parking lot.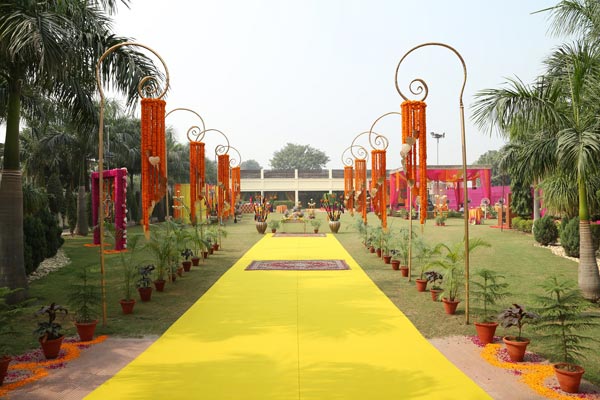 Space Overview
Lawn 1: 36,000 sq. ft., Accommodate: 600 guests
Lawn 2: 38,000 sq. ft., Accommodate: 1000 guests
Hall: 6,000 sq. ft., Accommodate: 200 guests
Parking Area: 400 cars
Location: Chattarpur, South Delhi
Services & Facilities
Dedicated team to assist you with selecting a theme and decor
Complete Range of Wedding Services
Easily Accessible
Address
Chhatarpur Central, A-35, Chattarpur Mandir Road, New Delhi – 110074