Wedding Theme Designers in Delhi, India - FNPWeddings.com
Wedding Theme Designers
Are you looking for a professional wedding theme designers? If so, avail our services to get the best of the lot. We make your wedding day perfectly organized with all the necessary arrangements done in a proper way. Now, set aside all your anxieties on your special wedding day as we deal with all your requirements and ensure all is well!
Wedding theme designers in Delhi
If your big day is fast approaching and you are looking for wedding theme designers in Delhi, then don't worry weare here to serve you in the best possible way. We create stunning wedding designs, which are theme based. You can customize things and give a personal touch to everything as per your needs. Be it the food arrangements, venue, date and time, inviting guests or planning the budget, you can totally trust on us. We undertake all the planning and arrangements and ensure you that things are done within your limited budget.If you are looking for the best services updated thematic arrangements then you can avail the same from us. We arrange everything and manage well on the wedding daywithout any delays or difficulties.
Wedding theme designers in India
We are one of the pioneer wedding theme designers in India. Our expert service provides you with different thematic wedding arrangements in a wonderful way, and grabs the attention of your guests. We ensure you that you can have a relaxed wedding day where all the requirements are done by us without you taking any tensions.
Based on your customs, beliefs and culture, we put all our effort to fulfill your wedding requirements, decorate the venue, and select the food etc according to your needs. Sit back and enjoy your precious daughter's or son's wedding with no tensions.
We fulfill your dream-wedding theme with our professional indian wedding decoration capabilities. Now, with our quality services create a joyful and memorable wedding ceremony with everything planned and arranged well. Choose our budget friendly destination wedding planner and celebrate your wedding in the most special way without any stress or anxieties.
As Ferns n Petals we have the largest repertoire of International Designers.

Founder of Araik Galstyan Floral Design House,Founder and director of Araik Galstyan Moscow International Floral Design School, Awardee of a number of floristic contests in different countries. The only florist of the world who had twice won the honourable Award of People's Choice- in 2010 World's Championship of Professional Floristic in China and in 2011 Europe's Championship of Professional Floristic in Czech Republik.Leads seminars and show-demonstrations all over the world. The list of his records is made up of realizations of prestigious projects and participations in a number floristic demonstrations, exhibitions and contests all over the world. araik is often invited as a judge in the international floristic contests. He leads master-classes and is devoted to the creative seeking of new ideas and techniques in the floristic.

Preston Bailey has become renowned for his gift for completely transforming raw, ordinary spaces into sumptuous, theatrical environments.
FNP has been exclusively associated with Preston and has successfully executed a few weddings not only in India but abroad as well.
Because of Preston's unique ability to create breathtaking, memorable events, he has developed a client base that includes royalty, socialites, business moguls and celebrities such as Donald Trump, Oprah Winfrey, Donna Karan, Liza Minnelli, Michael Douglas and Catherine Zeta-Jones, Uma Thurman, among others. See more..

Over the past 24 year, Rob Van Helden has established a reputation as one of London's top florists. He developed his talent into a thriving business, which is now known for creating exceptional and inimitable floral designs for clients in the UK and Abroad. Rob, now supported by a phenomenal team, has created flower designs to include Pierce Brosnan's wedding. Elton John's White Tie and Tiara Ball, Royal weddings, and the most glamorous international society parties.
FNP has had a long association with Rob spanning over a decade now wherein magical creations were born. See more..

Fashion One International has collaborated with renowned Indian designer JJ Valaya to launch JJ Valaya Luxury Weddings – a bespoke wedding design association. This new concept will offer a specially made experience that promises to create some of the most enchanting, sophisticated, glamorous and memorable weddings in India.
JJ Valaya Luxury Weddings is to establish a credible design platform for sophisticated and bespoke wedding concepts and further back it up with impeccable hospitality and management services for the wedding industry.
Being one of the largest production houses, FNP has successfully executed the designs assembled by JJ. See more..
Sumant Jayakrishnan is a scenographer, designer, and installation artist. Trained initially at the National Institute of Design, Ahmedabad, he then went on to London to study theatre design and scenic techniques; and then puppetry and lighting design in France. He subsequently spent time in New York as an installation artist at Eyebeam, (a new media arts centre); and also as a visiting scholar at NYU.
He has been a recipient of the Charles Wallace India Trust Arts Award (1994), the Sanskriti Award (2001), and the Fulbright Arts Fellowship.
Many a beautiful evenings have been created by Sumant and FNP together !

Tarun Tahiliani studied at The Doon School and then went on to obtain a degree in Business Management from the Wharton Business School, University of Pennsylvania. On returning to India, in 1987 he opened the first fashion boutique in India, 'Ensemble'.
Tarun Tahiliani is a noted Indian fashion designer. He is best known for his ability to infuse Indian craftsmanship and textile heritage with European tailored silhouette. His signature is to combine traditional aesthetics with modern design.
Tahiliani has taken on several projects in interior design. He has designed interiors for hotels (such as the Sol, Goa), restaurants (the Aish at the Park, Hyderabad), resorts and homes, and has even begun to event design for Indian weddings. Tarun Tahiliani is to introduce a designer TV made by Vu Technologies. Recently, he has also agreed to produce a unique dress for New York student Faryal Makhdoom's wedding with the boxer Amir Khan.
Tarun has not only designed some beautiful weddings for Ferns n Petals but also helped us in grooming our floral retail stores. See more..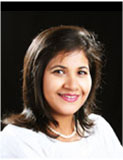 Ms. Shikha Thareja who has 18 years of experience in this industry.
She creates dream like celebrations. She is quick to absorb global influences & translate the same in our designs. Conceptualize & execute splendid ambience for your weddings & socials which comprehend to what you want & create wedding sets & decorations as per your taste.
She specialize in wedding sets that have a blend of traditional & contemporary look. So while you have the complete Indian traditional feel when performing ceremonies & rituals, you enjoy the style & elegance of thematic decor at the same time.
FNP has had a long association with Shikha spanning over a decade now wherein dream like creations were Initialised.

Bunty Agarwal started her far ray into designing with doing interiors for farm houses hotels and showrooms. One of her clients wanted her to design his Birthday party and that's what started her journey into designing parties, weddings and associated functions. From creating Playboy Mansions, to Eves Paradise, Buddha Bars, Night Clubs, the list is never ending as is her client list from the Modis, Mittals, Jindals, Bakshis and many more she says its very important for her to relate to her clients because she has to enjoy what she is doing. One project she found very interesting was organizing on Indian wedding for McLaren.
Says Bunty Designing is a very interesting and challenging profession as one has to keep innovating and seeing the completion of each project keeps the order in flowing. She hopes she can keep creating and designing as it gives her a creative high.

Welcome to the "Floral World" according to Daniel Ost. He is the world's foremost floral designer and sculptor. Daniel has the unique ability to envision life through flowers and creates absolute beauty through his passion and art. He has fashioned his own world of astonishing floral designs, which have earned him a devoted international clientele. Many of Ost's best creations are included in the books "Leafing Through Flowers" (Callaway Editions, 2000) and "Invitations" (Lannoo, 2002). This modern-day Belgian has inverted the old masters' logic. These arrangements seem impossible, and yet they actually did exist.
Daniel Ost is more famous in Japan than anywhere else in the world, as Ikebana, Japanese flower arranging, is a well-established art form there. Still, he hasn't been ignored by his countrymen. Within five years of opening his shop in Sint-Niklaas in 1985, he was receiving orders from the Belgian Royal Family, in 2005 he opened his second shop in Brussels and it has received wide critical acclaim and has been highly successful.
FNP has successfully executed the designs assembled by Daniel.

Robert graduates from "Huis te Lande College" in The Netherlands in 1987 and in 1991 he receives his Master Florist's degree from the same college.
From 1992 until 1994 he works in Japan; as a floral teacher and designer.
After that he works in Saudi Arabia, where he has designed and coordinated the floral creations of 18 Royal Weddings and large diner parties and events.
In 2002 he took the 4th place in the Dutch Flower Contest and attended the seminar of Competition Judges by the European Florist Association.
Since approximately 10 years now he has lived most of the time in Athens and teaches mostly floristry in Greece and elsewhere.
he is specialized in custom-designed weddings with a distinguish, own floral style.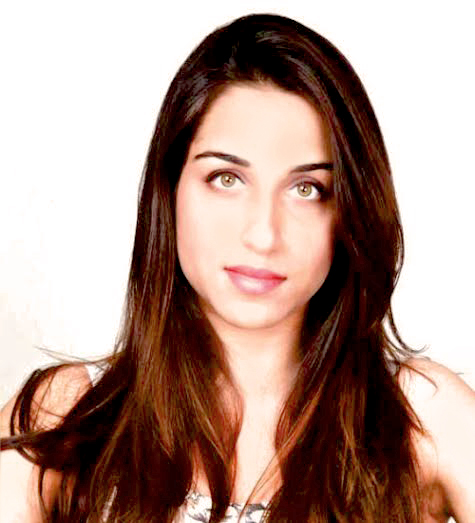 Gayatri Sekhri studied at Convent of Jesus and Mary, New Delhi and further studied Law at Durham University, England. She then went on to work as an advocate in Delhi and Singapore. She began interior design and Art décor with Pomegranate for corporate clients and further expanded into wedding Decor.
Pomegranate aims at transforming wedding and event designs into spectacular reality for refined clientele. The finished creation merges the vision of both the client and our creative team in both modern and traditional styles. Pomegranate introduces the highest principles of art and design. Gayatri develops each event as an architect would design a signature space. Her team travels throughout the world to bring the latest inspirations, textures, new materials and event architecture. No aspect of the experience is left unattendedand our impeccable client service is assured to you at every step.