Mr. Kapil
"FNP Weddings team left me speechless! Huge chandeliers and exotic flower arrangements were amazing. Thanks a ton for making our day so special."

Mr. Rajendra Gupta
"FNP did excellent work of florals in our engagement. My relatives and friends were mesmerized seeing the flowerly decor." :-)

Ms. Shweta
"The decor at the ring ceremony function was so creative and outstanding. Big thanks to Mr. Vikaas and his team for doing such a wonderful job."

Ms. Mahima
"Its a little late to text you! But I really wanted to thank you for making the evening even more special.. We simply loved the decorations :) it was exactly what we wanted :) thank you so so much :)"

Mr. Jai Prakash Guar
"As usual ferns and petals lived up to their standard, I like FNP team consistency and focus on quality and creativity in a very balanced way, they have proved their excellency again. I especially want to thank Ms.rajshree for making the event more memorable for us."

Mr. Mohsin Kamil
"We were extremely delighted with the services offered by the FNP Weddings team. All the guests were spellbound seeing the fairytale like setup for the reception party. The memories of the fascinating décor at the function will always be cherished by my family and guests! "

Benu Raheja
"The décor at the venue was pretty and serene and the setup flawless. Thanks to Mr. Vikaas and his team for giving attention to the smallest of details in all my functions."

MH One
"FNP did a fabulous job by putting up a beautiful traditional Indian theme using marigold flowers and huge structural setups for my daughter's wedding day. My family members were mesmerized seeing the entrance of the cocktail function. A job well done by the team!"

Tyagi's
"We wanted a grand yet a very classy theme for the engagement. The ambience was dazzling in a rich purple-pink theme with exotic flowers and ghost chairs. Nobody could imagine such an amazing décor."

Mr. Atul Goel, Zee T.V
"The guests were awestruck looking at the décor of the birth announcement function in my family. All credit goes to the FNP Weddings team for putting up a wonderful show."

Mr. Nikhil Singhal
"Every small ceremony holds immense importance and definitely requires equal detailing and attention. FNP did a splendid job at the sagan ceremony function."

Mukesh Garg
"The décor at the reception party was marvelous keeping in mind our taste of International appeal with a touch of Indian culture. FNP called in Preston Bailey- the designer from USA to do the entire setup for the party. The décor was absolutely amazing. !"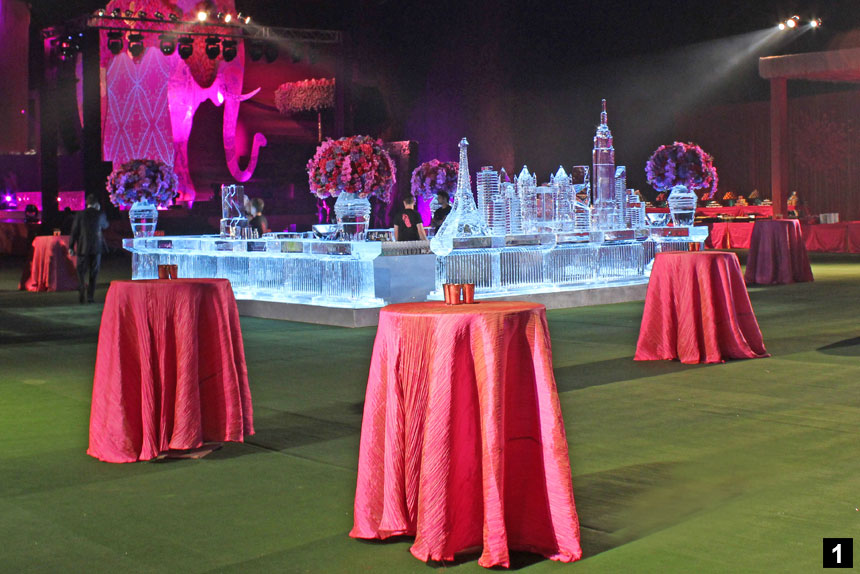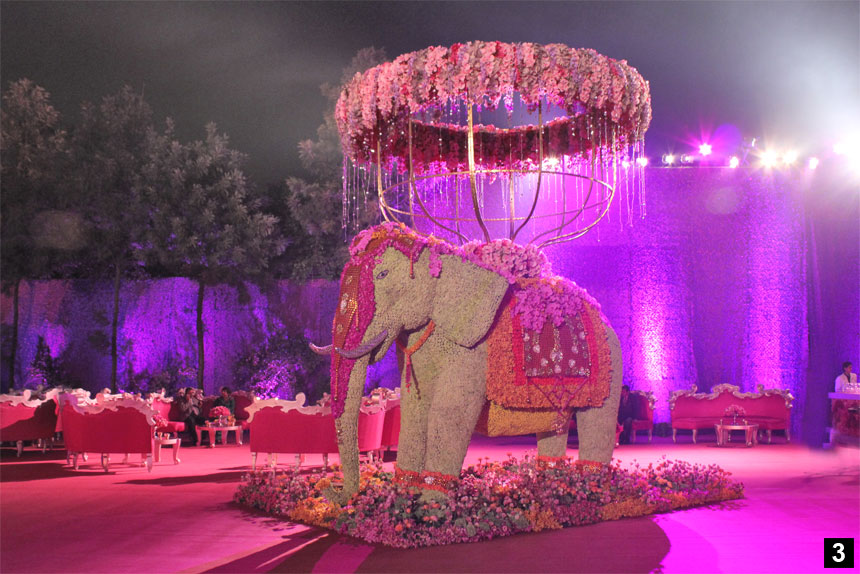 Ponty Chadha
"FNP did excellent and intricate work of florals in all the functions of my daughter's wedding. I guess every parent is tensed about his daughter's marriage preparations but FNP being with us our worries were gone astray. !"

Manoj Khanna
"Ferns N Petals along with JJ Valaya did a splendid job of designing the cocktail and the reception party. The beautiful chandeliers, the lighting as well as the furniture were unique and very innovative. I would like to appreciate the entire FNP team for such a creative display of work !"

Pranab Ansal
"The décor at my party was based on London theme. The whole ambience was decorated with exotic flowers, huge chandeliers and candles to give that English feel to the venue. Even the guests were left mesmerized !"

Nandu Kothari Dee Pearls Pvt Ltd
"Last minute due to heavy rains I had to shift the venue for my Sons wedding held this February……Had it not been for Ferns n Petals and their team of experts; who shifted the entire setup within 4 hours to a new venue; the wedding would never have been possible. I sincerely thank FNP for the fantastic and timely job done !"

Naresh Yadav Le Marche, Madonna
" I was very skeptical about my 25th anniversary celebrations as it was a very special occasion and my wife and me wanted to create a special ambience that spoke of our taste and personal touch. After having met Ferns n Petals I was rest assured that my needs would be well taken care of and on the day of the event I walked in as a guest and thereon welcomed my guest to my party !"

Malika Sriniwasan TAFE
" I had such diversified needs of exotic flowers for Laxmi's wedding; thanks to Ferns n Petals they helped me source the most exotic and unusual flowers from across the globe "

Arti Singhal Bhushan Steel Pvt Ltd
"I love throwing parties and every party is different from the other. It is only Ferns n Petals that understands my aesthetic and creative needs and always executes all my set ups with perfection "

Raj Singh Gehlaut Ambience Group
" I love grand and royal set ups as I have people from all walks of life attending the marriage functions held in my family. FNP created set ups exclusively keeping this in mind and I have never had a reason to complain. "