Wedding Planner in Kolkata
Marriage is a milestone of life when you welcome another person in your existence. The other person takes vows with you to be always by your side in all good and bad. Such a happy occasion calls for the most prestigious decorations. So, get in touch with the wedding planner in Kolkata who would create a dream wedding sequence for you.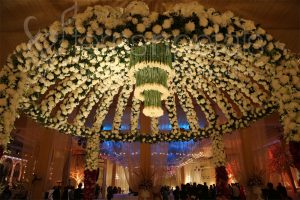 Everyone dreams of a perfect life-partner and to adorn that very special day of wedding, everything related to wedding has to be a perfect one. Wedding planners in Kolkata are the most creative ones who would transform your wedding day into a visual treat for everyone attending the event. All you have to do is meet these planners and brief about your desired decoration of the wedding and these planners would live up to your expectations. The best wedding planner in Kolkata would not only take your briefing but also put his vision of a lavish wedding. And then you can sit back and relax as your D-Day would be no less than a fairy tale event. At FNPWeddings, we have only the most artistic wedding planners of Kolkata whose sole aim is to paint your big day with the most imaginative decorations.
A marriage function is attended by guests and therefore decoration of venue, comfort level, hygiene level, and the food cannot be compromised at any cost. Among all the event management companies in Kolkata we are the best because once you hire us you would hear no complaints.
Plan your Big Fat Wedding with the most efficient planners of Kolkata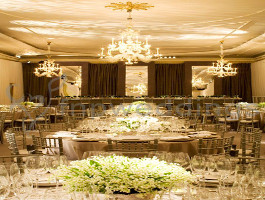 The most important ingredient that makes us the best wedding planners in Kolkata is the fact that we have variety to offer you. If you want to do something different in your wedding, the theme can be changed from an authentic Bengali wedding to a Royal one or a Maharastrian one. We have the best themes ready for you. The wedding decorators in Kolkata would get all the necessary props required to embellish the most breath-taking wedding hall.
Big flower petals, moving stage, or fire crackers for every Phera of yours, all can be managed by us. Design the most different wedding by hiring the top wedding planners in Kolkata and leave your friends and relative gushing at the visual treat.
Everyone is going to remember this wedding even ten years down the line, because you dared to marry in a different way.