Wedding planners in Hyderabad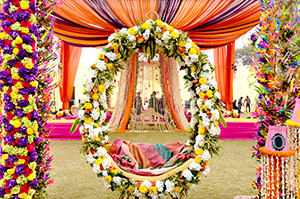 Weddings in India are a huge affair and the celebrations last for days. Weddings are beautiful and mark the beginning of a new chapter of a couple's life. The couples wish to have a dream wedding that they could cherish for the rest of their lives. If you are looking for wedding planners in Hyderabad check out what we offer in Hyderabad.
Now-a-days the primary definition of a dream wedding is different for every couple. Some wish to have a typical traditional wedding while some like to have destination weddings. The entire planning process has also evolved with time. Wedding planners are your helping hands to plan your weddings in a flawless manner and to get what you want, and much more.
Why hire Hyderabad wedding planners?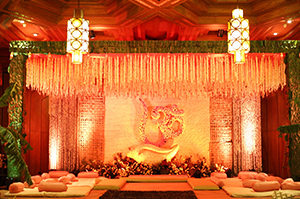 Some of you might wonder about the role of wedding planners and the need to hire them at all. We as wedding planners try to ease your burden of planning a wedding and also add a creative touch to the entire event. Planning a wedding is a huge thing as there are a lot of things that need to be taken care of. You can hire us and just sit back and enjoy the festivities with your loved ones. We can take care of anything and everything from caterers to decorations.
Hire our Hyderabad wedding planners for a picture perfect wedding
At FnPWeddings, we have a team of highly talented and experienced wedding planners in every city.
We can help you save money and take all your planning and coordination worries on your wedding day, and this is only one of the reasons that you can consider hiring us. Whether you plan for a thematic wedding or a traditional event, you can rely on us for ideas galore. We have the best contacts when it comes to caterers and so your guests can have the food that can take their taste buds to another level. The bride and the groom have to steal the show on their wedding and thus we can help you arrange for the best designers who can give the couple a stylish makeover.
In a nutshell, your dream wedding can now take a shape of reality as we are here to take your troubles away. Each and every detail of the wedding can be taken care of and all you have to do is get ready and have a gala time at the wedding. Our wedding planners in Hyderabad are indeed reliable, professional and will help you to have a wedding that can become the talk of the town.