Wedding Planners in Bhopal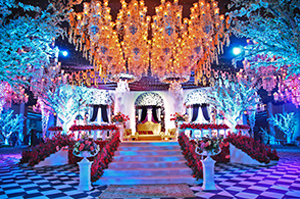 The princely state of Bhopal is full of families of Nawabs, who, will leave no stone unturned when it comes to staging a wedding at home. Absolutely, the royal families deserve no compromise and should look the best or may be, look exceptional in the way of planning weddings at home. But is easier said than done; you need a helping hand, like appointment of a wedding planner in Bhopal.
How a wedding planner Bhopal helps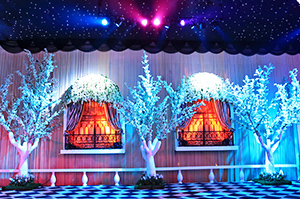 By choosing to work with a wedding planner, you are sure in tune with the time. It is no longer unusual to appoint a special someone to do floral decorations or choose a wedding venue for you. You can even leave the combined tasks of planning (up to the wedding date), it is really nothing out of the way. You have an easy choice to make.
So, why appoint a wedding planner in Bhopal
An expert service provider will ease both your physical and emotional burden. They will take care of your everyday negotiation or hassles like choosing the right vendor or preparing the complete list of work to do, which you may most likely miss initially or unintentionally overlook dismissing it as something not so important. A local wedding planner in Bhopal will help you deal efficiently with the mess as they know the vendors at the back of their hand and can make recommendations, the way you want it. You just have to brief them and your work will be done in full confidence. Now, isn't this really convenient?
Advantages of a wedding planner
Besides swift and smooth execution of work, you have the benefit of working with few very smart people, who can read the client minds and suggest them unique ideas in line with their expectations. A wedding planner will give you brilliant ideas of decoration, wedding attire and jewellery, and even, plan the venue layout exactly the way you want and give you more ideas for a unique wedding planning. If you are planning a theme wedding for example, you need some out of the box ideas and lot of planning for a smooth execution. Our wedding planners in Bhopal will help all city dwellers to plan and execute wedding arrangements within the city or outside.
Contact us today and fix up an appointment with our wedding planners in Bhopal to discuss your requirements in detail and get the best quote.