Wedding Decorators In Ahmedabad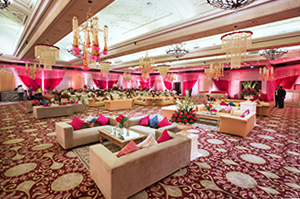 If your wedding day is nearing you will be in a dilemma on whether to enjoy the whole process or start planning the wedding right away. If you still have wavering opinion on wedding planners Ahmedabad, take a look at few benefits which might help you in taking a decision..
Why you need the best wedding planner in Ahmedabad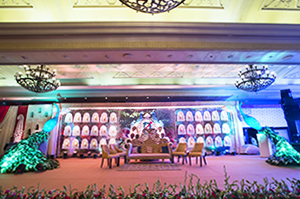 There are so many details involved right from choosing the right venue to trust-worthy vendors in making your big day a successful one. Especially in a country like India, where there are so many traditions and rituals involved, it takes a lot of time to come to a conclusion, without tampering the dreams of the young age people.
This is when you will probably hear about 'wedding planners' for the first time. To put it in plain words, our wedding planners in Ahmedabad help in entire process of planning your dream wedding and ensuring that every single detail is taken care off. There are different services we offer right from partially planning the wedding to taking complete control from beginning to end.
Saving a Lot of Time
Did you know that on an average it takes about 200+ hours to plan a wedding? We will take that time off your plate and help you relax and enjoy this special courtship period of life. You will be required only for taking important decisions while we shall do all the backend work.
Saves You Money
We wedding planners usually have excellent contacts with different vendors. Since we give them business from time to time, we have a better negotiating power and also get top-notch quality. Right from wedding cards to stage decoration, you will also be presented with various varieties right under your budget.
Being Organized
As the days to your wedding date gets closer, the anxiety will get the better side of you. Wedding planners would be well organized and keep all the information related to your wedding at their fingertips. This way it will keep your nerves calm and also keeps the stress away.
A lot of people assume that hiring wedding planners Ahmedabad will let them make take as minimal decisions as possible. But, it is just a myth because we only help you in making arrangements while the decisions are completely yours to make. Also, it is not just another wedding expense or a luxury only people with money can afford. We at FnP Weddings work with any budget and our aim is to make your wedding the most memorable day of your life.