Best Wedding Decorators in Delhi | FNP Weddings
Wedding Decorators in Delhi
Wedding is a big affair involving a lot of things like venue, decoration, food, gifts, etc. The whole process of marriage is something that requires at least two months of hard work to get everything set for the big day. We are one of the best wedding decorators in Delhi and all you got to do is select the design and share the idea of decoration and we would implement it.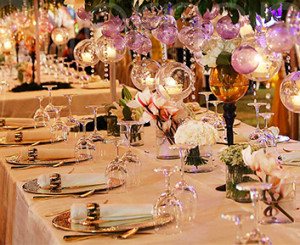 We offer you a one stop solution to all the wedding hassles that makes you go crazy at times. The taste of people have changed over time and now all want a glamorous and lavish wedding. Get wonderful wedding decorations in Delhi by letting FNP Weddings serve you. We would transform a normal wedding into an enjoyable experience. We provide some of the most breath-taking wedding decoration that would add much happiness to this important day. Every bride and groom and their families want this day to be the best day of their lives. They want to take their vows under the most special arrangements. As marriage is a once in a lifetime affair, therefore, spending your heart out on it sounds quite normal. We bring to you some of the finest wedding planners in Delhi so that each and every activity of your wedding is chalked out with intricate details so that there is no room for any shortage anywhere.
There are various themes that are growing importance in today's weddings. Some couple wants to get married in a royal way, while some other prefer a roman theme. We suggest you to have a look at our display before deciding for any wedding decorator in Delhi. Some of the most spectacular wedding arrangements are done by us because our panel of expertise involves some of the best names from designing industry. Araik Galstyan: a florist designer, Preston Bailey: Art director, Sumant Jayakrishnan: scenographer, designer, and installation artist are some of the renowned names who closely work to give you an unforgettable wedding decoration in Delhi.
Our themed wedding decorations in Delhi for your best memories
Theme wedding is something that none of your guests would ever forget. And you yourself would feel like the stars. Because of the glitterati and the amazing presentation, the wedding day becomes a lavish treat for all the attendants. Among all the wedding venues Delhi, we bet the Shagun Farms and The Kundan tops the chart due to the lush greenery and huge space.
Marriage is a wonderful union of two people and working for that union is a satiating feeling in itself. We understand the emotion of people attached with weddings and therefore we work hard to give you a beautiful memory. There may be many marriage decorators in Delhi, but our work proves that we are the best name in this industry.