Corporate Event Venues
Ambience Golf Drive – One of the biggest fully air-conditioned corporate venues in Delhi NCR
If you have a massive corporate gathering which can suit your upscale tastes and can amicably accommodate over 5,000 people and is hard to find. Ambience Gold Drive is the answer, it is one of the biggest corporate venue in Delhi & NCR. With modern designs and world class facilities, it is a perfect venue for Premium Product Launches, Corporate Events and Fashion Shows, Conferences, Corporate Parties etc. The venue is pragmatically designed to bring both indoor and outdoor corporate options for our clients –'The Ritz' and 'The Riveria'. Come and experience the rich grandeur which comes as a perfect amalgamation of elegant designs with impeccable services. To enhance its beauty, the sprawling greenery gives an excellent opportunity to escape from the mundane workspace bringing you closer to nature.
Massive Capacity of accommodating more than 5,000 People
The Ritz – If you are looking for a premium air-conditioned structure with impressive flooring and stands as a testimony to the artistry of colossal gothic pillars, neutral colour schemes and jaw dropping artistry on the ceilings then this is the perfect corporate venue for you. It can quite conveniently house 2000 guests by complementing it with a spacious parking space of about 2000 cars.
The Riviera – If you want to be surrounded by nature and greenery all around then this outdoor corporate venue just meets your requirement right. One can be truly mesmerized by the exquisite designs which has redefined the meaning of extravagance. It can accommodate 1800 to 2000 guests and can allow parking space for about 2000 cars.
Venue with World-class Amenities and Infrastructure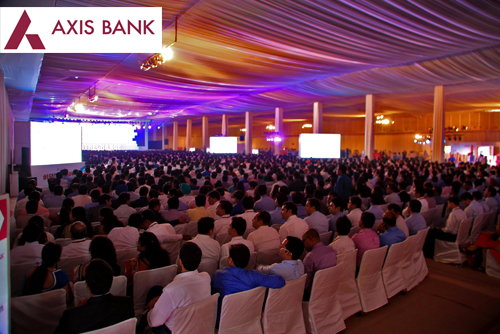 – An immaculate blend of beautiful French Gothic infrastructure
– Right from planning to execution, we do it all so that you can sit back and relax
– Flexible seating arrangement which can be designed as per your requirement (theatrical, circular, church, U-Shaped, Conference, Booth). It can quite comfortably accommodate upto 5,000 guests.
– One of the most prime locations which is accessible through every means of transport making it easier for our clients. Ambience Island, NH-8 Gurgaon
– Valet Parking with approximately 4000 cars to park.
Services & Facilities
– Constant Power Backup
– Fully Automated Technical Support
– Personalised Coordination & Management Services
– Highest Security Standards and the venue is well equipped with CCTV cameras and fire extinguishers
– Excellent Hospitality and Personalized Attention is given to each and every person so that they have a pleasurable experience.
– Wide variety of cuisine such as Indian, Italian, Mexican, Thai, Fusion and Continental cuisine amongst others. If you have particular cuisine in mind we can customize the menu for you.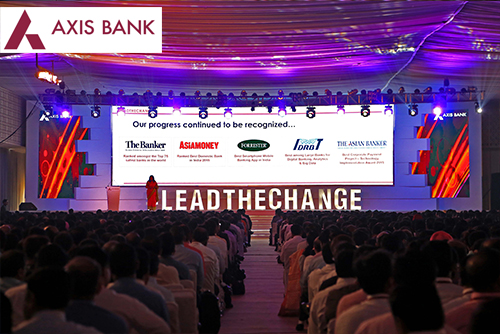 Memorable Achievements of our Journey So Far

Axis Bank Annul Day Celebration
Testimonial
Now that our event is over, I want to take the opportunity to extend my and on behalf of my team gratitude to your cooperation, incredible support and role in making this event a great success which will always be remembered by myself and the team.
I appreciate the support throughout the planning process, flexibility, direct communication with you and your team with any last minute changes, and the team spirit.
I look forward to other occasions to work with you.
Ajay MittalD.V.P (HR-:Regional Admin & Ops Team)Axis Bank Ltd.

The Coordinators – A Corporate Conference
Testimonial
The level of service, quality of food and drink, and warmth of the staff was unmatched. A great experience overall!
Gallery: Glimpse of the Event

Upcoming Events:

Maruti Suzuki – Awards cum Annul Day Celebration
Feel free to contact us
Administrative Office
Ambience Island, NH-8, Gurgaon – 122001
Website – www.fnpgardens.com/ambience-golf-drive
Contact Person – Yamini Chawla
Mobile Number – +91 9711304447
[email protected]
Road Map – How to Reach Our Venue?
[wpgmza id="1″]