A well-organized and managed corporate event is a matter of talk among all those people who are attending the event. Be it a corporate seminar, conference, team building events, or business dinner, our corporate event management skills would make sure that your event is something that your clients would remember for a long time.
Enjoy the benefits of our newest addition of corporate event management
Among all the corporate event management companies, we know that we are the newest ones in the block but our expertise is something that would never ever let your experience being bogged down. We make sure that you get the best treatment in all your seminars, conferences, trade shows, or dinner parties. Organizing a corporate event is a three sixty degree different from the social events that are often organized by event organizers. Because, you cannot go over the top when you are arranging a corporate event. The corporate event management is a serious subject and requires only skilled hands and brains to conceptualize it. We have the best corporate party planners in our list of experienced workers who would make your event look great.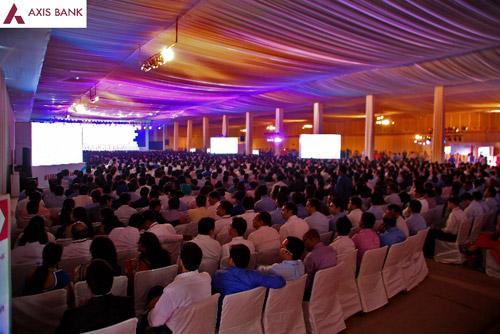 For a great show, get in touch with FNP Weddings – the best corporate event management company
You would always work a lot when it comes to impressing your clients in your exhibition or trade show. It would be great if your get an expert corporate event management worker to ease your headache for the event. We offer the best packages in terms of management of a corporate event. It includes everything like the venue selection to managing the food and hospitality. We would dutifully perform the responsibilities of a corporate event organizer. It's always about the image that you portray in front of your business associates that would make a lasting impression on the mind of them. Therefore, you should contact us as an excellent party organizer for your event.