Wedding Planners & Decorators In Malaysia
Destination Wedding Planning in Malaysia
The trend of getting married are changing and have changed in the recent times, people wants grand and exclusive celebration to make this special day even more elite. And therefore ferns N petals have offered you the most exciting and unique way to make this occasion even grander. Destination weddings have changed each and every perspective of weddings and we hold many exciting national and international destinations for you. One such destination is Malaysia; beautiful, friendly and culturally rich country and also a wedding destination for many people. Those who dream of a destination wedding abroad, Malaysia is the best place for them to tie the knot with their partner.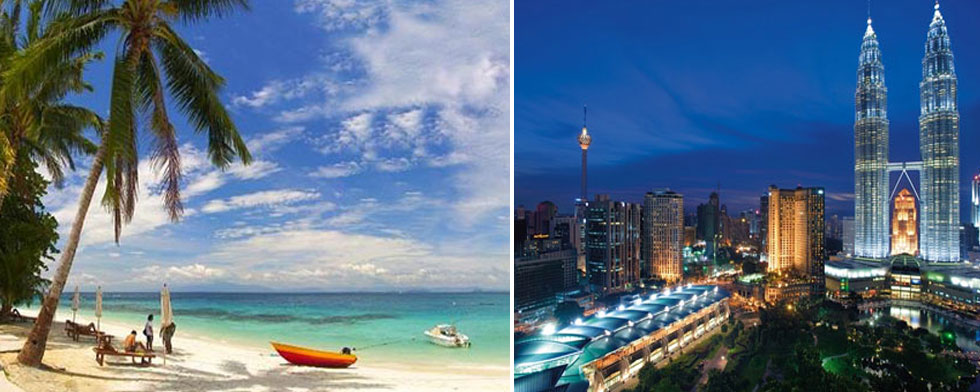 Outstanding and accomplished planners will plan the scenario of your wedding including resorts, catering, sets, decorations and every minute thing. We guarantee you the best and the outlandish decorations and services. Enjoy a relaxing and modern marriage with numerous scenic beauties. Exchange rings at the mesmerizing sight of white sands and crystal clear water beaches with the shadow of palm trees. This place also offers the opportunity to stay back for honeymoon after the wedding as it is also the perfect place for starting a new part of your life.
 Shangri-la rasa saying resort and spa, Cameron highland resort, four season Langkawi, the Westin Langkawi resort and spa and Pangkor Laut resort are some of the amazing venues in Malaysia to get married. So get ready for a big fat wedding at the magnificent land of romanticism.
Whether you are a of Malaysian origin planning a wedding reception or a couple who has always dreamed of a wedding in Malaysia , FNP weddings can help translate your dreams into reality.
So, the time has come to plan your dream wedding and you find the task overwhelming and daunting. As the average wedding takes about 300 hrs to plan, people with hectic lifestyles and big expectations find the thought of planning a wedding disconcerting. More so if your wedding is being held in an exotic and far removed locale. FNP Weddings offers all the answers. As the premier Malaysia Wedding decorators we will make your wedding the ultimate milestone in luxury. Our excellence in executing the ideal destination weddings has earned us the reputation of being the foremost wedding decorators in Malaysia. As celebrated Malaysia wedding planners we take care of every aspect of the dream wedding.
Some of the amazing venues in Malaysia to get married are:
Shangri-La Rasa Sayang Resort & Spa, Malaysia
The Westin Langkawi Resort & Spa, Malaysia
Cameron Highland Resort
Pangkor Laut Resort, Malaysia
Four seasons Langkawi