Planning a wedding can be an overwhelming experience, but with a well-organized checklist, you can keep track of everything and make sure that your special day goes off without a hitch. Here is the ultimate wedding planning checklist for 2023 that will guide you through the entire process.
The checklist is organized by timeframe, starting with tasks that should be completed 12-18 months before the wedding and ending with tasks to be completed on the wedding day itself. By following this checklist, you can ensure that you are not forgetting anything important and that your special day is everything you've dreamed of and more.
The checklist includes tasks such as setting a budget, creating a guest list, and choosing a wedding date, as well as more specific tasks such as choosing a wedding dress, ordering wedding favours, and planning décor for each event. No matter what your wedding vision is, this checklist can help you stay organized and on track to make your dream wedding a reality.
1. 12-18 Months Before the Wedding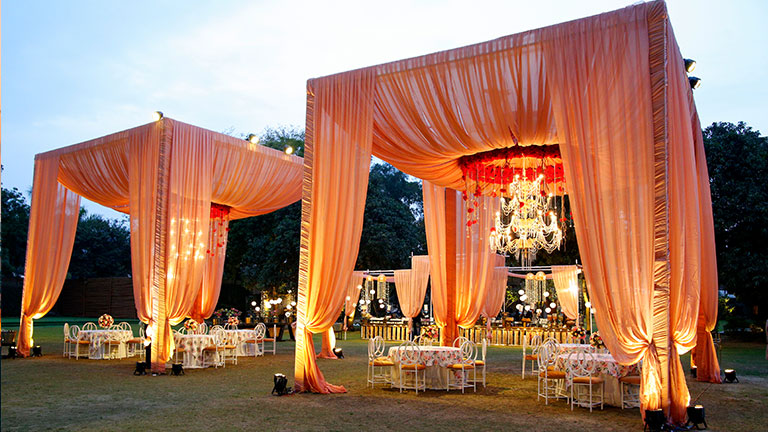 Set a budget: Determine how much you are willing to spend on your wedding, and allocate the funds accordingly. You may need to adjust your budget as you plan, so leave some room for flexibility.
Create a guest list: Decide who you want to invite to your wedding, and make sure you have their contact information.
Choose a wedding date: Pick a date that works for you and your partner, and make sure it works for your important guests as well.
Book a venue: Choose a location for your pre-wedding functions, wedding ceremony and reception, and make sure it is available on your chosen date.
Hire a wedding planner: If you want help with the planning process, consider hiring professional wedding planners in Delhi, Mumbai or Rajasthan to assist you.
Book a caterer: Choose a catering service that fits your budget and your taste preferences.
Book a photographer/videographer: Find a photographer and/or videographer who can capture your special moments.
Choose a wedding theme: Decide on a theme or colour scheme for your wedding, and plan your decorations accordingly.
2. 9-12 Months Before the Wedding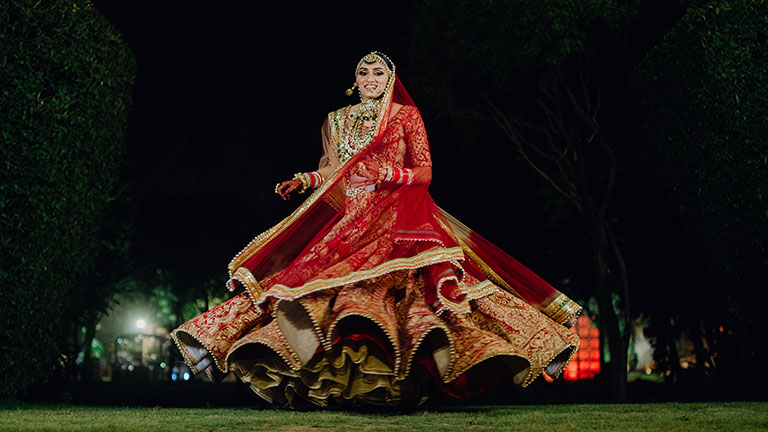 Choose a wedding dress: Start looking for your dream wedding dress, and schedule fittings as necessary.
Choose your jewellery: Decide on your jewellery and other accessories to fit your outfit in the best possible way.
Choose a florist: Find a florist who can provide the flowers and decorations for your wedding.
Book a DJ/band: Choose a DJ or band to provide entertainment at your reception.
Send out save the date cards: Let your guests know when and where your wedding will be held.
Book a hotel for out-of-town guests: Reserve rooms at a nearby hotel for guests who will be traveling for the wedding.
3. 6-9 Months Before the Wedding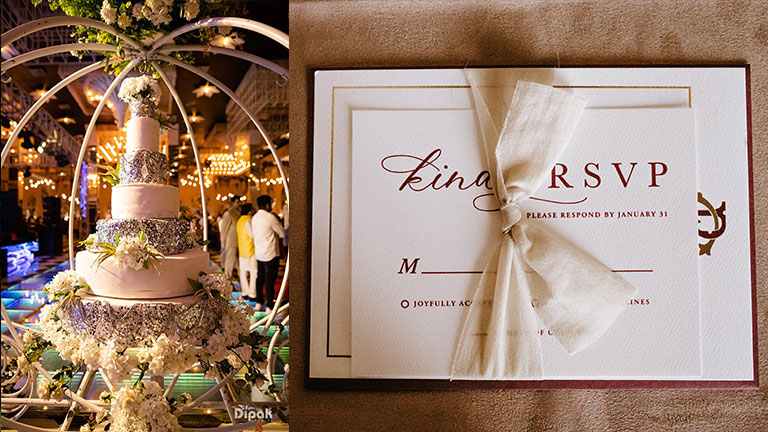 Choose a cake designer: Find a baker who can create the perfect wedding cake for you.
Book transportation for the wedding day: Arrange for transportation for you and your wedding party.
Create a wedding mood board: Make a mood  board of all the décor elements and placements you want to start planning the layout.
Choose a wedding invitation design: Select invitations that fit your theme and style.
Pre-wedding shoot: Plan a pre-wedding shoot with your partner and get the shoot done. This will set the tone for the wedding and these pictures can be used creatively for wedding functions.
4. 3-6 Months Before the Wedding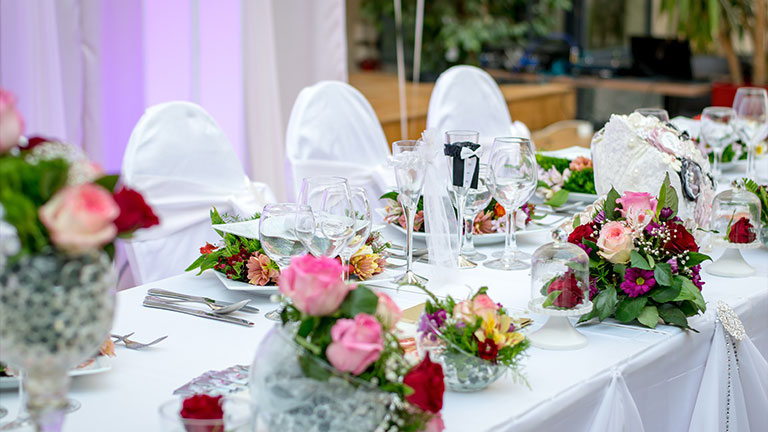 Finalize the menu with the caterer: Choose the dishes you want to serve at your reception, and make sure they fit within your budget.
Order wedding favours: Find unique gifts to give to your guests as a thank you.
Choose wedding bands: Decide on wedding bands for you and your partner.
Purchase wedding party gifts: Buy gifts for your wedding party as a thank you for their support.
Book hair and makeup artists for the wedding day: Find professionals who can make you look your best on your big day.
Book a pandit: Find a pandit who you want for your wedding day, as per your preference.
Arrange wedding day timelines: Plan out the schedule for your wedding day, and make sure everyone knows where they need to be and when.
Must Read – Most Romantic and Unique Honeymoon Spots in 2023
5. 1-3 Months Before the Wedding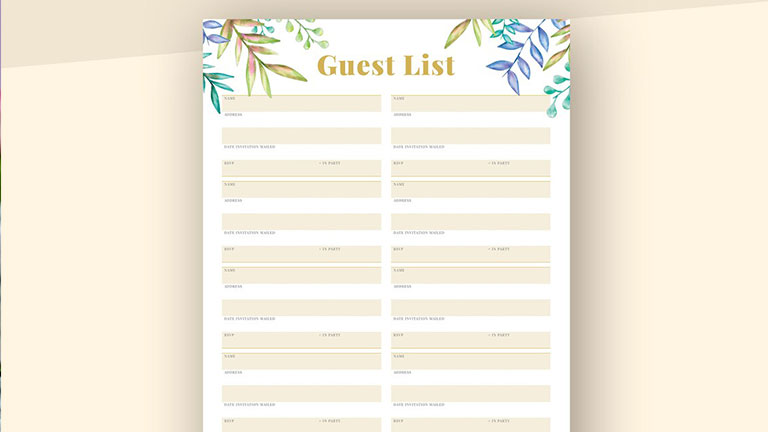 Finalize the guest list: Make sure you have everyone's RSVP, and finalize the seating arrangements.
Confirm all vendor bookings: Make sure everything is in place for your wedding day.
Attend dress fittings: Make sure your wedding dress fits perfectly.
Book your choreographer: Book your wedding performance choreographer and start dance practices well in time.
Plan your honeymoon: Book your honeymoon tickets and plan your itinerary.
Send out invitations to your guests
6. 1 Week Before the Wedding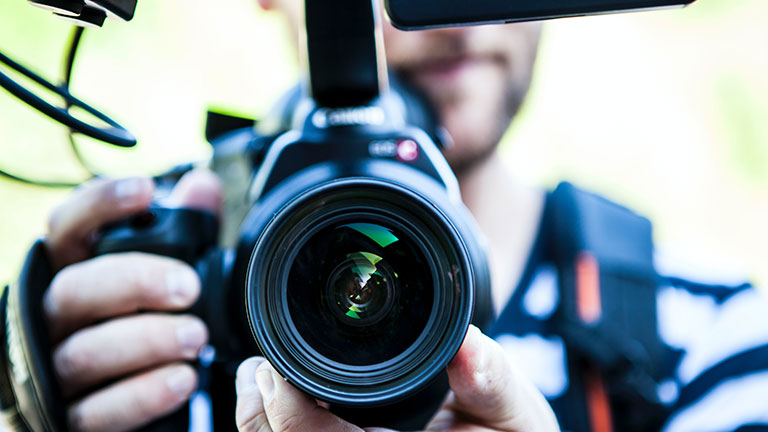 Confirm final details with vendors: Make sure everyone knows what they need to do on the wedding day.
Book appointments for pampering: Get started on your salon and spa sessions to pamper yourself.
Assign responsibilities to your close ones: Make sure you delegate responsibilities so you don't feel overwhelmed.
Follow up with your guests.
7. Wedding Day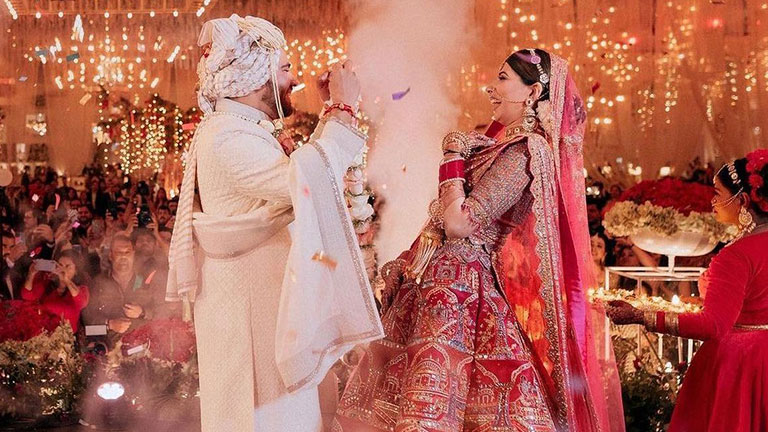 Get ready for the ceremony: Get your hair and makeup done, and start getting ready for your big day
Celebrate with family and friends: Enjoy your special day with your loved ones.
By following this checklist, you can ensure that your special day is everything you've dreamed of and more. You'll be able to stay on top of all the details and make sure that nothing falls through the cracks. So, whether you're planning an intimate gathering or an extravagant affair, this checklist is your go-to guide for planning the perfect wedding.