Congratulations on your recent marriage! After all the excitement of the wedding, it's now time to plan the perfect honeymoon. With so many destinations to choose from, it can be overwhelming to decide on the perfect spot. It's finally time to talk to travel agents to plan your itinerary rather than talking to catering services in Delhi or wedding decorators in Jaipur.
Are you planning your dream honeymoon in 2023? Choosing the perfect destination for your honeymoon can be a daunting task, with so many beautiful places to choose from. Whether you're looking for a beach getaway, a romantic city break, or an adventure-filled trip, there's a destination out there that's perfect for you and your significant other.
To help you narrow down your choices, we've put together a list of the most romantic and unique honeymoon spots in 2023. From the stunning beaches of Bali to the ancient temples of Kyoto, these destinations offer a mix of romance, adventure, and luxury, making them perfect for an unforgettable honeymoon.
So, whether you're a foodie, a culture vulture, or a beach bum, read on for some honeymoon inspiration and start planning your dream trip today!
1. Santorini, Greece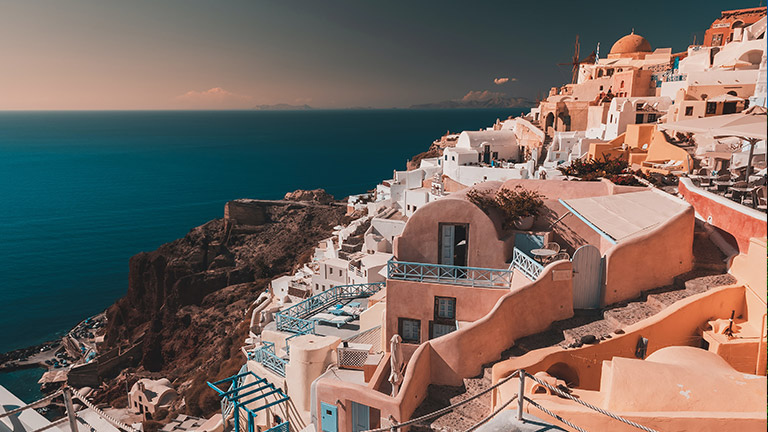 Known for its breathtaking views and stunning sunsets, Santorini is a popular destination for couples looking for a romantic getaway. The island's white-washed buildings and blue-domed churches create the perfect backdrop for a honeymoon photoshoot. Couples can also take a boat ride around the island to see the caldera, the famous volcanic crater, and the hot springs. A must-do activity is watching the sunset in Oia, where the views are simply stunning. For a luxurious stay, book a private villa with a hot tub overlooking the Aegean Sea.
2. Bali, Indonesia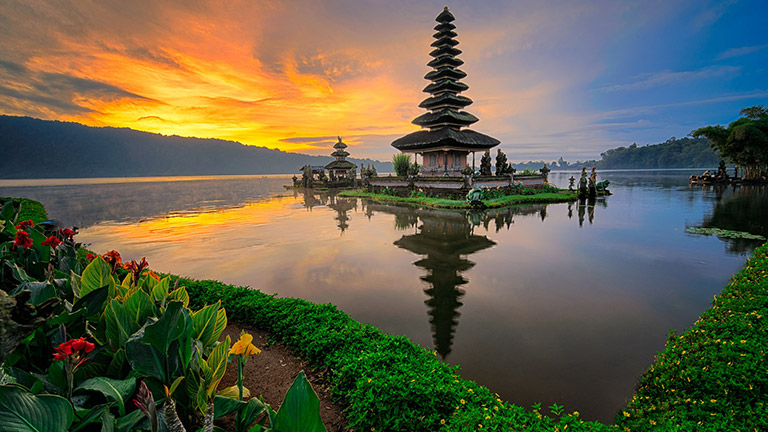 Bali is a tropical paradise with beautiful beaches, lush forests, and a unique culture. This Indonesian Island offers something for everyone. Couples can take a romantic walk on the beach, explore the local temples, or indulge in a couple's spa treatment. For a unique experience, visit the Sacred Monkey Forest Sanctuary in Ubud, where you can walk among hundreds of playful monkeys. Bali also offers many outdoor activities such as hiking, surfing, and rafting.
3. Kyoto, Japan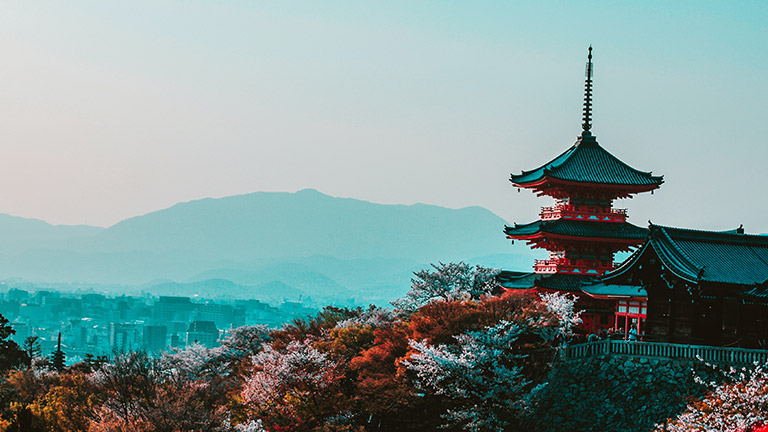 For a more cultural experience, consider visiting Kyoto, Japan. The city is known for its ancient temples, stunning gardens, and traditional tea ceremonies. Couples can visit the iconic Fushimi Inari Shrine with its thousands of vermilions torii gates or explore the Kinkaku-ji Temple, also known as the Golden Pavilion. For a romantic stroll, visit the Philosopher's Path, a scenic walking trail along a canal that's especially beautiful during cherry blossom season. Couples can also enjoy a traditional Japanese hot spring bath, known as an Onsen, for a truly relaxing experience.
4. Bora Bora, French Polynesia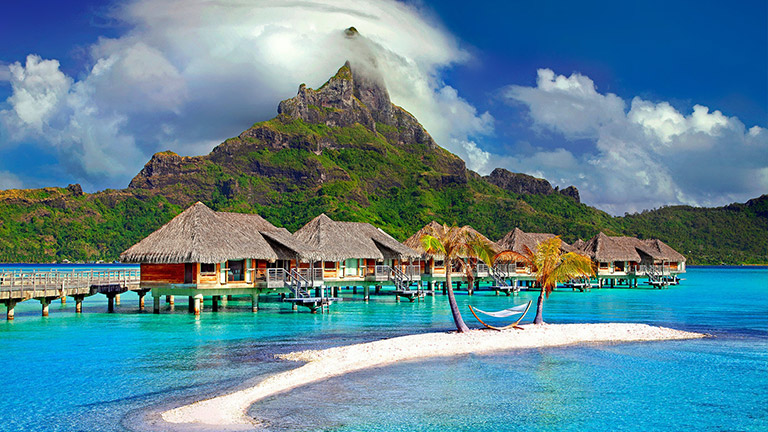 This island paradise is a dream honeymoon destination for many couples. With its crystal-clear waters, overwater bungalows, and lush tropical scenery, Bora Bora is the perfect spot for a romantic getaway. Couples can spend their days lounging on the beach, snorkeling, or taking a romantic boat ride. A must-do activity is taking a helicopter tour of the island to see the stunning views from above. For a luxurious stay, book an overwater bungalow with a private pool and direct access to the ocean.
5. Tuscany, Italy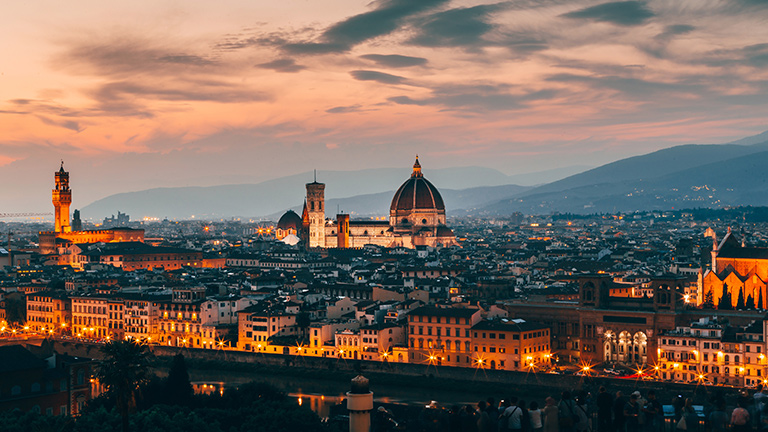 For a romantic and luxurious honeymoon, head to Tuscany, Italy. The region's rolling hills, picturesque vineyards, and delicious cuisine make it the perfect spot for a honeymoon filled with romance and indulgence. Couples can take a wine tour and tasting at a local vineyard or visit the charming town of Florence to see some of the world's most iconic artwork. A romantic activity is taking a hot air balloon ride over the Tuscan countryside, where you can see the stunning views from above.
6. Marrakech, Morocco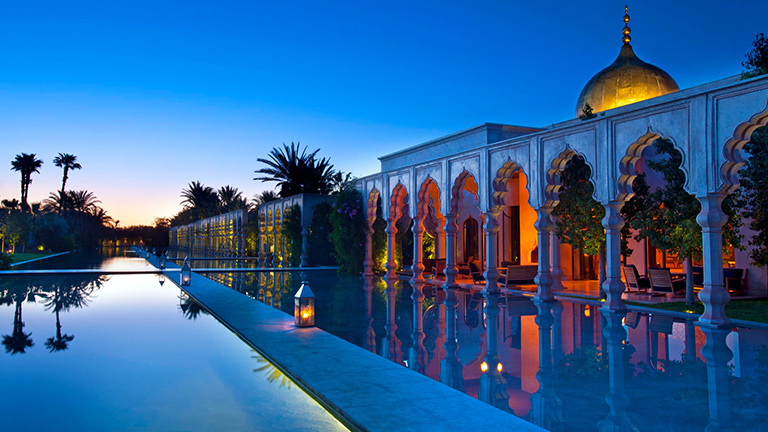 If you're looking for a more exotic destination, consider Marrakech, Morocco. The city's vibrant markets, stunning architecture, and delicious food are sure to make for a memorable honeymoon. Couples can visit the famous Jardin Majorelle, a beautiful botanical garden with vibrant blue buildings, or explore the Bahia Palace, a stunning palace with intricate architecture and beautiful gardens. Some of the top things to do in Marrakech include exploring the souks (markets), visiting the beautiful Majorelle Garden, and taking a camel ride in the desert. Couples can also indulge in a traditional Moroccan hammam (spa treatment)
No matter what type of honeymoon you're looking for, these romantic and unique destinations are sure to provide you with an unforgettable experience.