Your wedding day is a celebration of your love and commitment; it is a once-in-a-lifetime occasion that ought to be full of wonderful surprises and amazing moments. Plan meaningful surprises throughout the day by taking help from your closed ones or wedding planning services to show your better half how much they mean to you. In this blog, we'll look at a variety of suggestions on how to surprise your spouse and make your wedding day genuinely exceptional.
1. Special Personalised Letter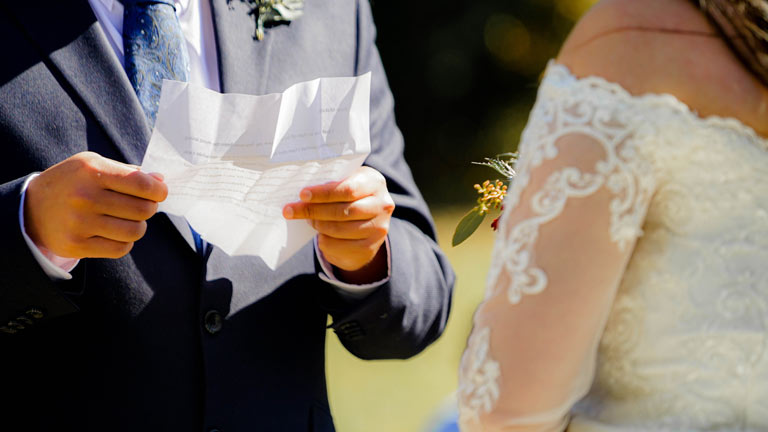 Give your lover a meaningful surprise by giving them a personalised love note that is nicely written. Take the time to convey your excitement for the trip you are about to go on together and to communicate your deepest feelings. Think back on your relationship, recalling memorable moments, significant moments, and the reasons you fell in love. Include special facts that only the two of you know to make the gift genuinely personal and heartfelt. Watch as their face brightens with delight as you deliver the letter in a classy envelope, possibly with a spray of their preferred fragrance or perfume.

2. Pre-Wedding Self-Care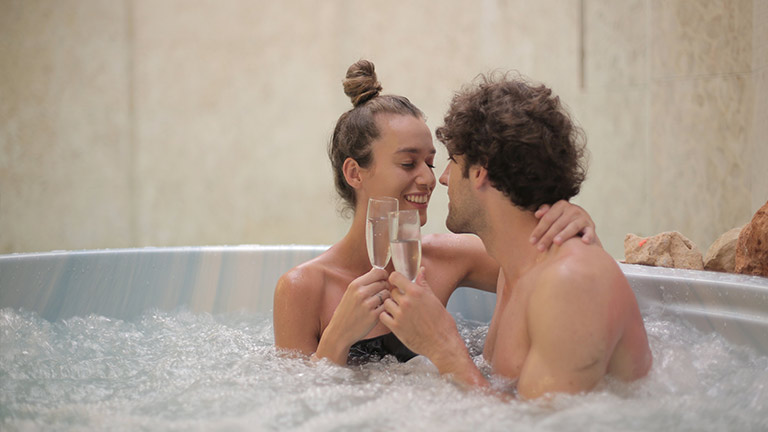 Plan a full day of opulent spa services and self-care for your spouse to ensure they feel pampered and at ease before the wedding ceremony. Visit a posh spa and health facility, and reserve a private suite or a couples' massage. Adapt the experience to their tastes, whether they want a facial, a deep tissue massage, or a revitalising body scrub. Include extra luxuries like a chilled glass of champagne, scented candles, and plush, soft robes. This surprise will help your significant other relax, unwind, and feel really loved as they get ready to say "I do."

3. Surprise Moment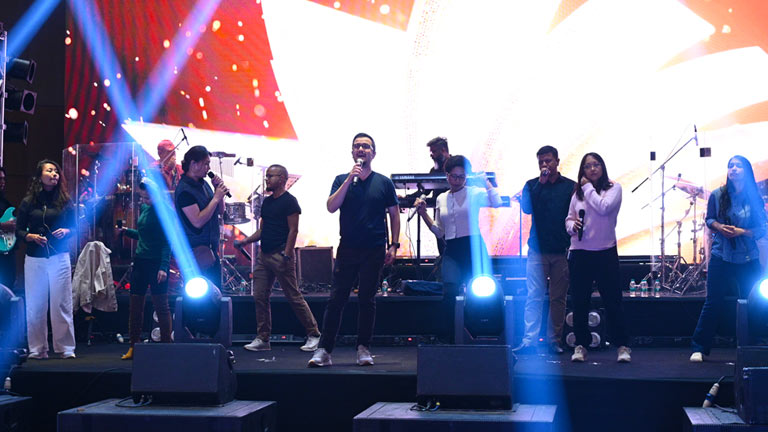 Plan a surprise serenade for your spouse to give your wedding or celebration a genuinely wonderful touch. Employ a skilled singer, musician, or even a string quartet to perform a song that is significant to them or that has special importance for your relationship. To make sure the surprise is successfully performed, work together with the musicians and the wedding coordinator. Imagine your partner's expression of utter excitement and surprise as the lovely song fills the air and imprints a lifelong memory in their heart.

4. A Moment of Love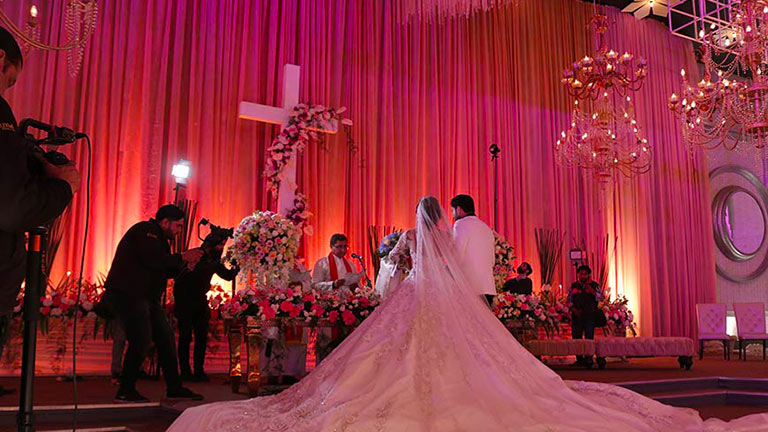 Though exchanging vows during the wedding ceremony is certainly a memorable occasion, you may add more tenderness by drafting a set of secret vows to surprise your spouse with. Consider your connection, your shared experiences, and the commitments you want to make to one another as you start your married life together. These private vows have to be emotional, genuine, and profoundly significant. Find a discreet, calm period during the day to exchange these vows without the prying eyes of your guests present. Your relationship will strengthen as a result of this surprise, which will also leave you both with an unforgettable emotional memory.

5. Surprise Video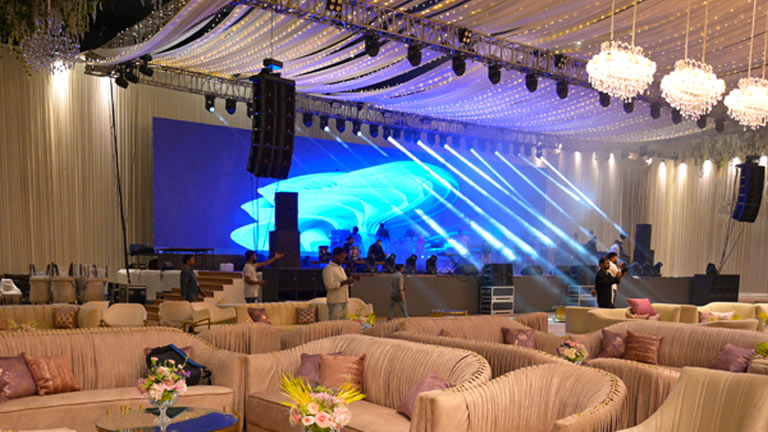 Make a surprise film montage that highlights your relationship's development to capture the spirit of your love story. assemble pictures and videos from throughout the history of your relationship, from the initial wooing to the present. Include memorable anniversaries, memorable journeys, and touching experiences that perfectly capture your relationship. Set up the montage to create a lovely and seamless story, with a well-chosen soundtrack that stirs up strong feelings. To ensure that your spouse and guests are moved by the strength of your love story, plan to play this touching homage throughout the reception.

Also Read – Famous Hindu Wedding Rituals We All Need to Know About

6. Surprise Performance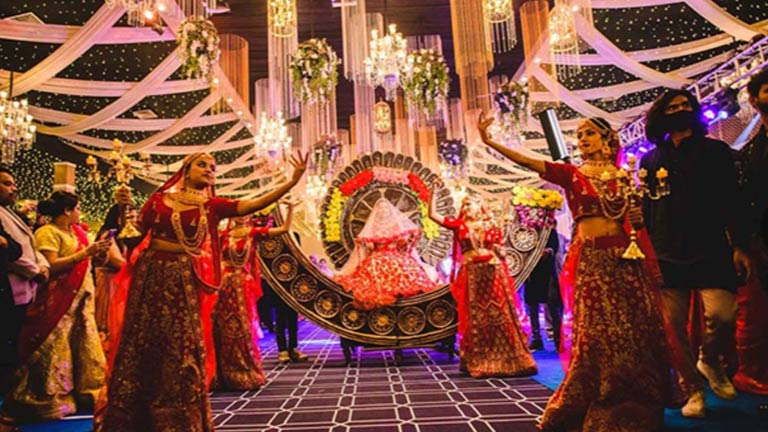 If you have a specific ability or have been working on a performance, shock your partner and the other guests with it at the reception. This surprise exhibition of ability, whether it's singing a love song, performing a choreographed dance routine, or playing an instrument, will leave your companion in wonder and create an unforgettable moment of celebration. Make sure that your spouse will like and value the surprise performance. To give a faultless performance that will live in everyone's memory, practise diligently.
7. Personalized Wedding Favours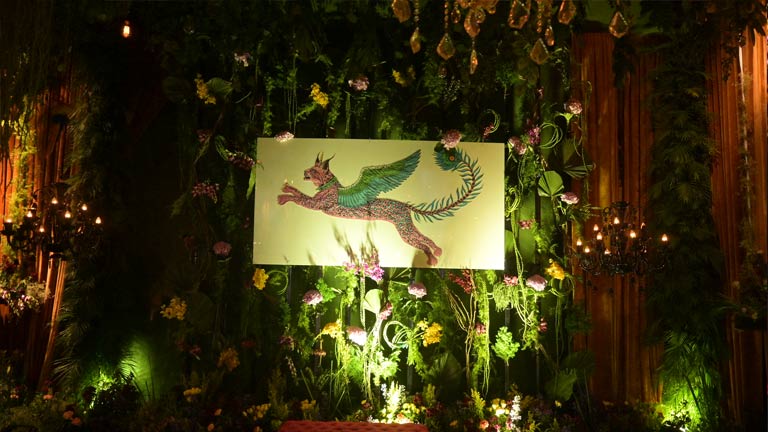 Add a touch of thoughtfulness to your wedding day by preparing personalized wedding favours that reflect your partner's passions or interests. Consider their hobbies, favourite quotes, or shared experiences as inspiration for these unique gifts. From custom-made trinkets and engraved keepsakes to handwritten notes or small handmade crafts, infuse the favors with sentimental value. The personal touch will demonstrate how well you know your partner and the depth of your love, leaving them and your guests with a lasting impression of your thoughtfulness and attention to detail.

8. Special Guest Appearance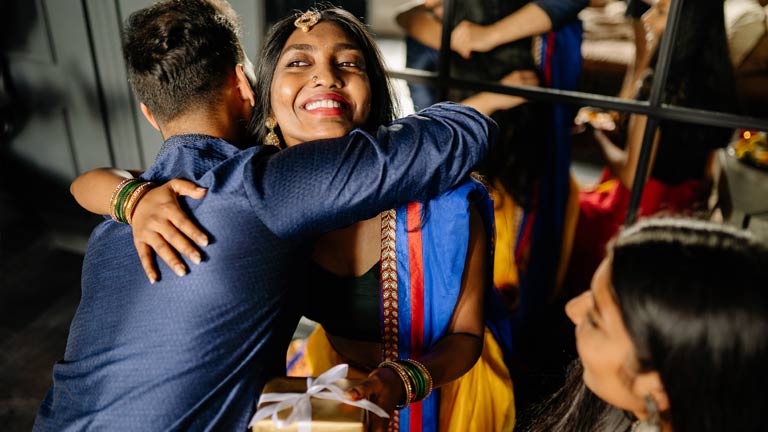 Astound your spouse by arranging for a special guest appearance from a person they value or haven't seen in a while. Depending on who would make your spouse the happiest and excited, you could choose to invite a close friend, a cherished family member, or perhaps a favourite celebrity. Be sure the surprise visitor is accessible and prepared to show up unexpectedly at a specified time throughout the wedding day by planning ahead with them. Your partner's heart will be warm and grateful as a result of the spectacular moment that will be created by the thrill of being reunited with or meeting someone special.

9. Fireworks Finale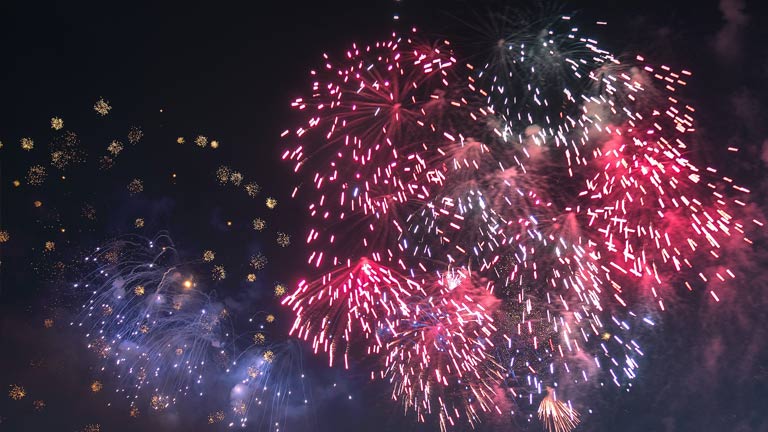 Plan a lavish fireworks show to bring your wedding day to a stunning conclusion. To produce a stunning display that will light up the night sky and leave your partner and guests in wonder, engage with a reputable fireworks supplier. Your special day will come to a stunning and unforgettable conclusion as the sight of vivid colours exploding in the air, together with the crackling noises and the electrifying energy, come together. The fireworks represent the exploding love and excitement that drive your everlasting adventure together as you both stand hand in hand and take in the mesmerising spectacle.

10. Romantic First Look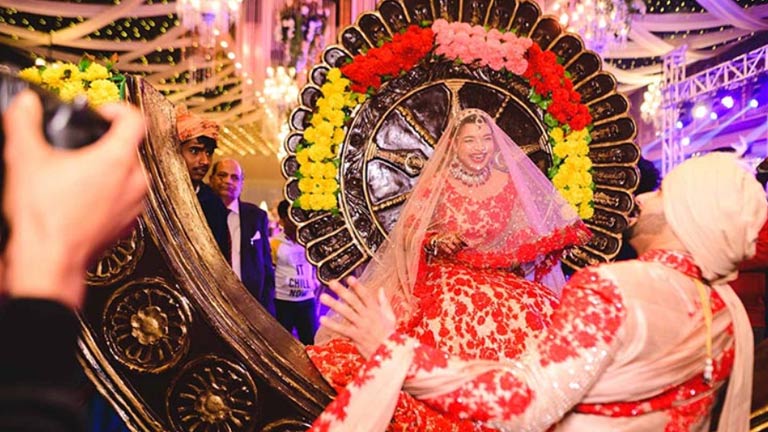 Arrange a tender first encounter before to the marriage ceremony. Work with your photographer to create a private, cosy space where you may wow your sweetheart with a stunning reveal. Their eyes will shine with surprise and adoration when they turn around and see you for the first time in your wedding outfit. In this quiet moment, you can express your enthusiasm at seeing one other before the ceremony, exchange touching words, and bask in the happiness of the occasion.
The day of your wedding is a celebration of love and the start of a wonderful adventure with your soul mate. You'll make priceless memories that will be indelible in your hearts by adding these meaningful surprises into your wedding day. Each detail will show how much you care for your spouse and make your wedding day memorable for both of you, from little gestures to major surprises. In order to make your wedding day a treasured and wonderful time in your shared history, seize the chance to surprise and thrill your loved one.