Weddings are one of the most special and memorable moments in a couple's life. However, planning a wedding can be a daunting and overwhelming task. There are many details to consider, from the budget to the guest list, venue, vendors, and more. In this guide, we will provide you with a comprehensive step-by-step approach to wedding planning, making the process more manageable and less stressful.
Whether you are planning an intimate gathering or a grand celebration, this guide covers everything you need to know to plan a wedding that reflects your unique style and personality. From determining your budget to selecting the vendors, planning the ceremony and reception, and sending the invitations, we will take you through every step of the process. We will also provide you with tips and advice to help you stay organized, manage your stress, and enjoy your wedding day to the fullest.
With this guide, you can feel confident and prepared as you embark on this exciting journey to one of the most important days of your life. So, let's get started and begin planning the wedding of your dreams.
1. Determine Your Budget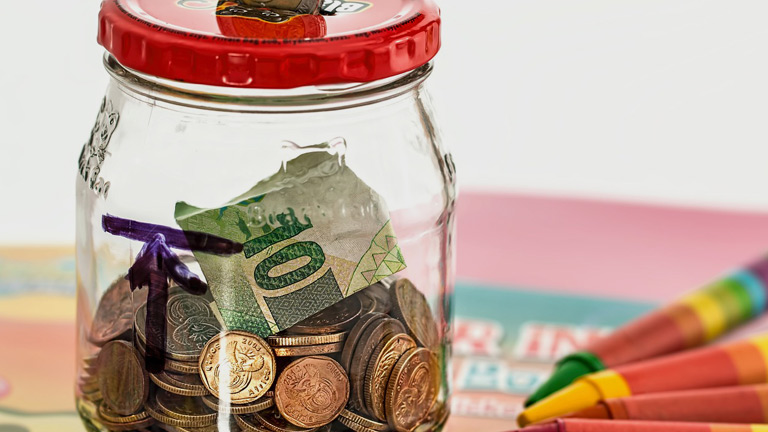 The first step in planning a wedding is to determine your budget. This is a crucial step that will guide your decisions throughout the planning process. Start by deciding how much you can afford to spend on your wedding and prioritize your spending accordingly. Make a list of all the costs associated with the wedding, including the venue, catering, decorations, entertainment, and more. Allocate a realistic amount of money to each item and stick to your budget throughout the planning process.
2. Choose the Date and Venue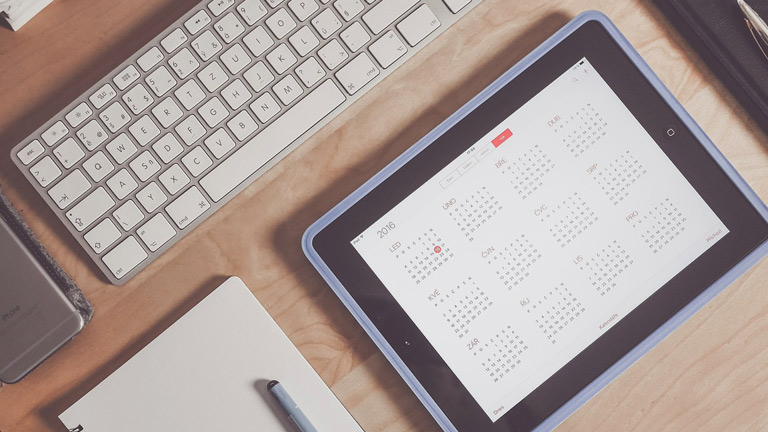 Once you have decided your budget, the next step is to choose a date and venue. The venue is one of the most important aspects of a wedding, as it sets the tone and atmosphere for the event. Consider the availability of the venue, the number of guests you are inviting, and the time of the year. It is important to book your venue well in advance to avoid any last-minute disappointments.
3. Create a Guest List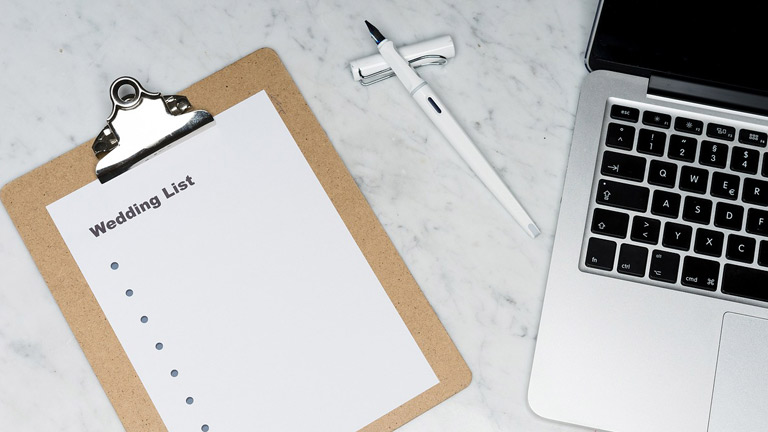 Creating a guest list is an important part of wedding planning. You need to decide who you want to invite to your wedding and how many guests you can accommodate within your budget. Start by making a preliminary list of guests, including family, friends, and colleagues. Communicate with your partner and families to ensure that everyone's expectations are met. Once you have finalized your guest list, send out save-the-date cards to give your guests ample notice of your wedding date.
4. Select the Vendors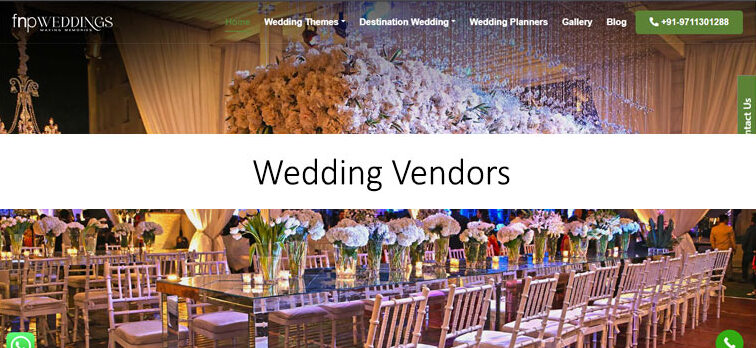 There are various vendors involved in a wedding, including caterers, florists, photographers, and musicians. Research and select vendors that fit within your budget and meet your expectations. It is important to read reviews and check references before making any final decisions. Meet with your vendors to discuss your vision and expectations for your wedding day, and ensure that everyone is on the same page.
5. Plan the Ceremony and Reception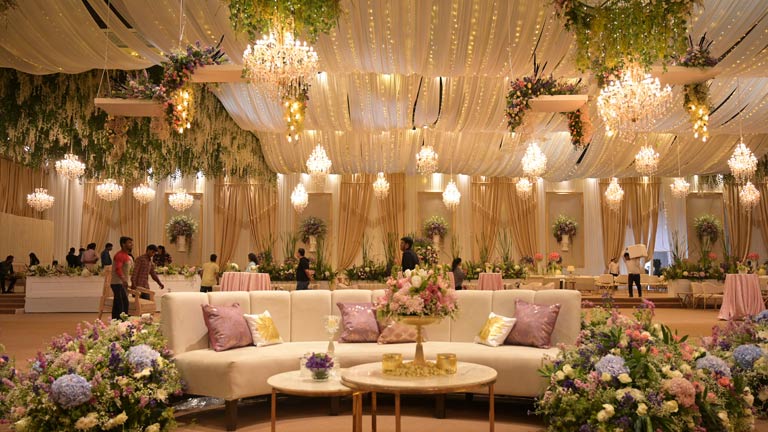 Planning the ceremony and reception is one of the most exciting parts of wedding planning. Start by deciding on the order of events, such as the mehendi, cocktail, haldi, jaimala, phere and reception. Choose music that reflects your personality and style, and decorate the venue with flowers, candles, and other decorative elements. Hire a caterer to provide food and drinks that your guests will enjoy, and select a wedding cake that reflects your taste and style.
Also Read – The Perfect Wedding Floral Arrangements
6. Send the Invitations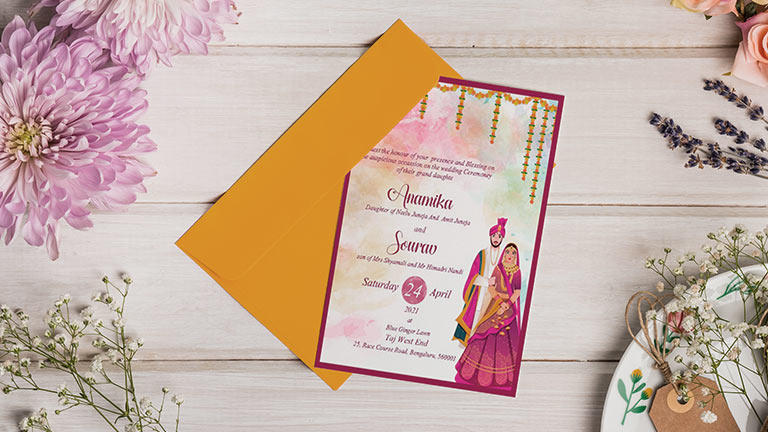 Once you have planned all the details of your wedding, it is time to send out the invitations. You need to ensure that your guests receive the invitations well in advance and that the invitations include all the necessary information, such as the date, time, and location of the wedding. Include a map and directions to the venue, as well as information about hotels and other accommodations for out-of-town guests.
7. Consider Hiring a Wedding Planner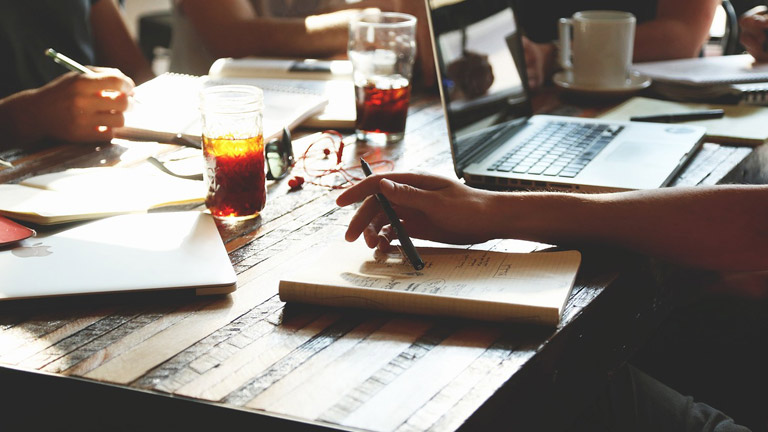 If you are feeling overwhelmed with the planning process, consider hiring a wedding planner. A wedding planner can help you with every aspect of your wedding, from creating a budget to selecting vendors and coordinating the day-of events. This can help alleviate stress and ensure that your wedding day runs smoothly.
8. Choose a Theme or Colour Scheme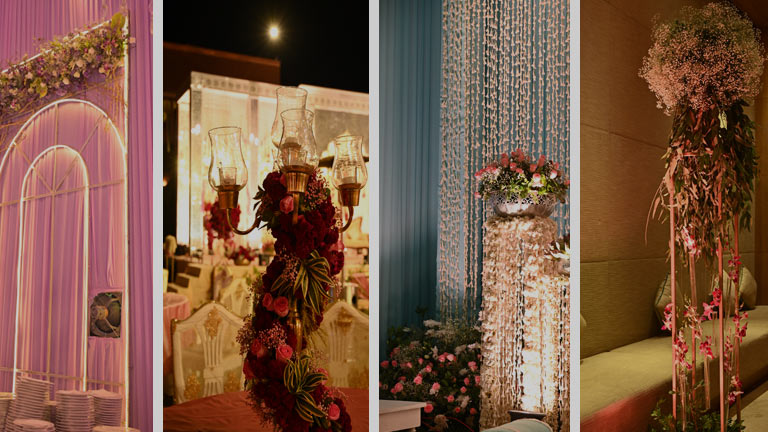 Choosing a theme or colour scheme can help tie together all the different elements of your wedding. Consider your personal style and preferences when selecting a theme or colour scheme. You can also draw inspiration from the season, location, or cultural traditions to create a unique and memorable wedding experience.
9. Plan for Inclement Weather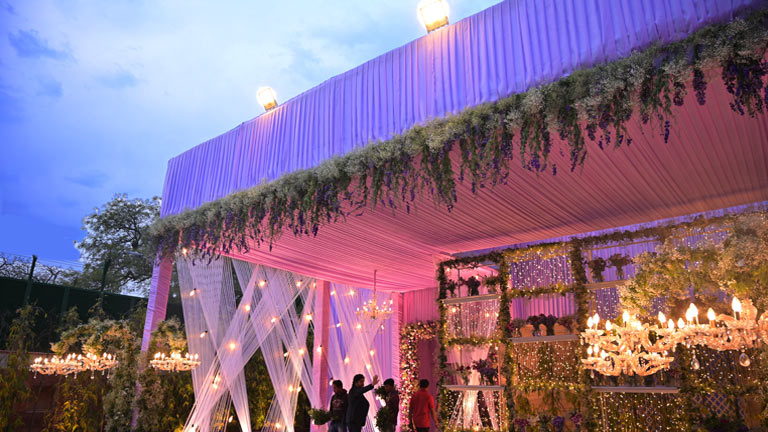 While you may hope for clear skies and sunshine on your wedding day, it is important to plan for inclement weather. Consider having a backup plan for outdoor ceremonies or receptions, such as a tent or indoor venue. You should also communicate any changes or updates to your guests in a timely manner.
10. Don't Forget the Details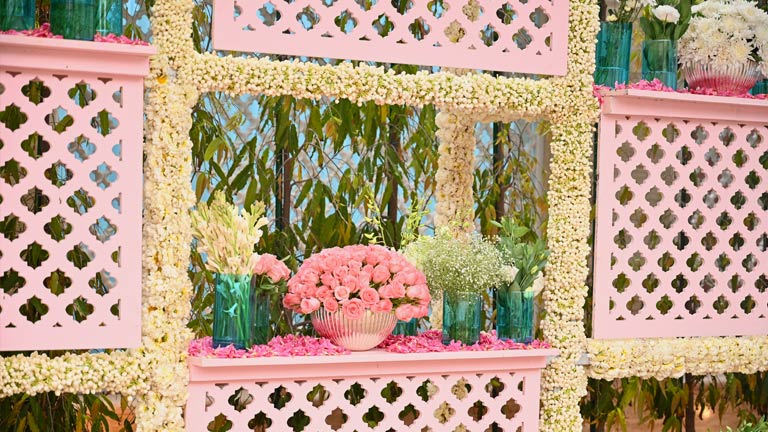 While the big picture is important, it is often the small details that can make a wedding truly memorable. Consider incorporating personal touches, such as custom favours or a signature cocktail, to make your wedding unique and special. You should also pay attention to the little details, such as seating arrangements and table settings, to ensure that everything runs smoothly on the day of the wedding.
11. Thank Your Guests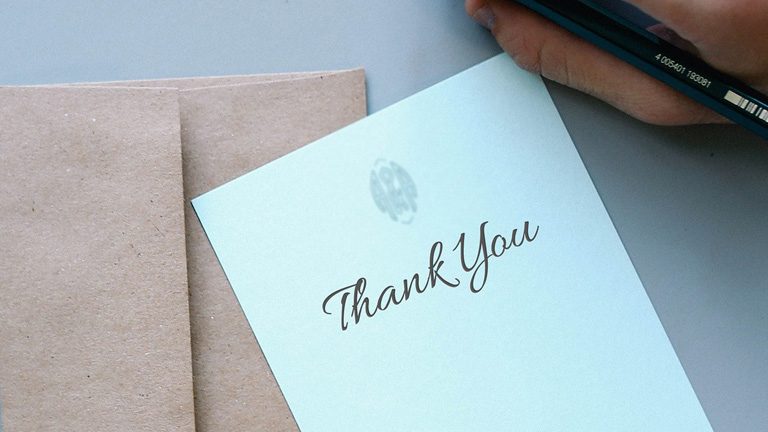 After your wedding, be sure to take the time to thank your guests for sharing in your special day. You can send handwritten notes or personalized gifts to show your appreciation. It is also a good idea to thank your vendors and wedding planner for their hard work and dedication in making your wedding day a success.
Planning a wedding can be a challenging task, but with proper organization and preparation, it can also be a fun and rewarding experience. Use this comprehensive guide to plan your wedding, and remember to stay focused on your priorities and budget. With the right mindset and approach, you can have a beautiful and stress-free wedding day that you will cherish for years to come. Good luck and happy planning!