Few things can fully capture the mood and elegance of a wedding like floral arrangements. Flowers have the amazing capacity to convert any room into a beautiful and enchanted environment, from the bride's bouquet to table centrepieces and venue decorations. Flowers evoke feelings of love, pleasure, and celebration with their delicate petals, brilliant colours, and alluring smells. We explore the significance of flowers, and their effect on the overall wedding decor, and provide expert advice to help you create the ideal bloom scape that reflects your style and enhances the mood of your special day in this blog, which dives into the fascinating world of wedding floral arrangements.
Wedding flower arrangements are much more than just decorations; they have deep symbolic significance and represent the love story of the couple. Each painstakingly selected flower and strategically placed petal brings feelings of love, beauty, and fresh starts. From the excitement of choosing the ideal flowers to the touching sight of being surrounded by flowers as you walk down the aisle, flowers form an essential part of the wedding experience.
Beyond their visual appeal, wedding flower decor has a a more profound significance. Flowers produce an all-encompassing experience that mesmerises visitors with their visual splendour, fills the air with their floral enticement, and leaves them with lasting memories that evoke the feelings they had on that particular day. The right flower arrangements can make a wedding feel more elegant and romantic, reflecting your own style and love story in a way that no other element can. Flowers give every wedding setting a touch of natural beauty and elegance. They may accentuate the colour scheme, provide an attractive backdrop, and give the environment a lively, new feel.


1. Symbolism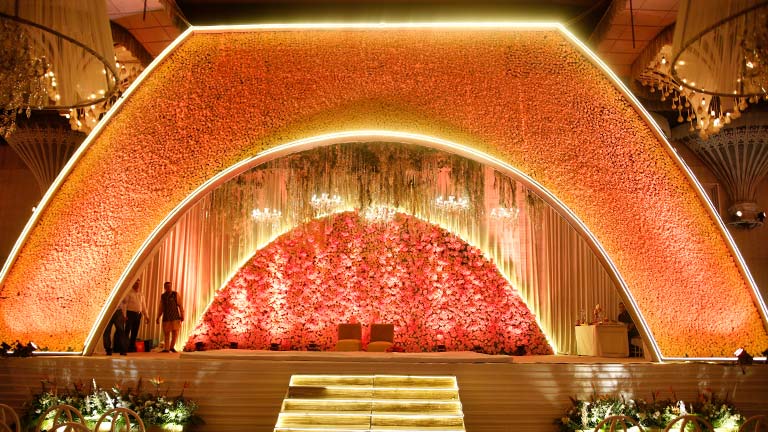 Since different flowers have different symbolic connotations, couples may add their own emotions to their arrangements. For instance, lilies stand for purity, roses for love, and orchids for beauty and sturdiness.


2. Sentimental Value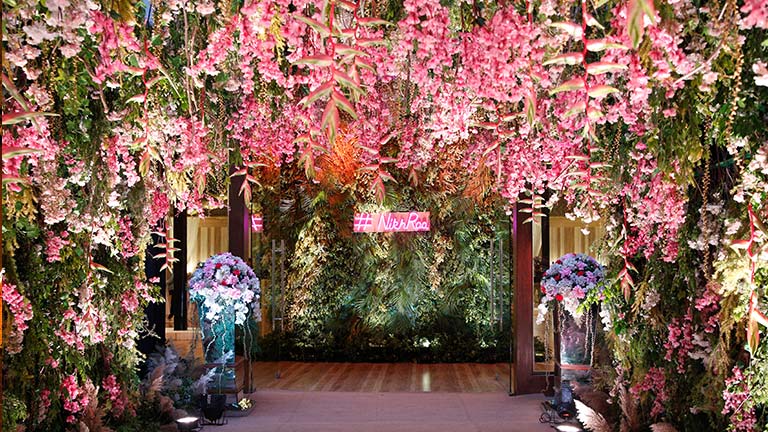 Flowers may bring back feelings and memories, making them sentimental wedding accessories. Couples may opt for particular flowers that are emotional or represent significant events in their relationship.


3. Regional and Cultural Significance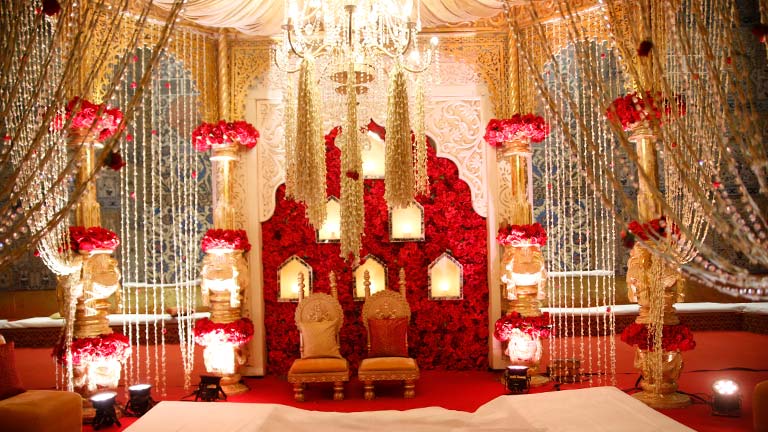 Each culture and area has its own floral customs and underlying symbolic meanings for bridal flowers. The couple's background may be honoured and celebrated by incorporating these local, cultural components into floral arrangements, which gives the wedding decor a deeper level of importance.
Popular Wedding Floral Arrangement Trends
Fashion, design trends, and individual preferences all have an impact on how wedding flower arrangements change over time. Here are some current wedding flower trends that may serve as inspiration for your ideal wedding flower arrangements:


1. Bohemian Chic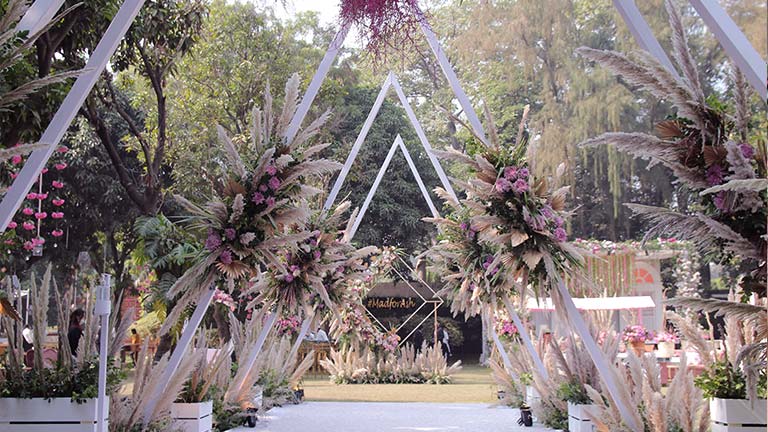 Boho-inspired arrangements have a carefree, natural appearance. Imagine a variety of wildflowers, foliage, and flowing vines in loosely grouped bouquets. For a whimsical touch, add textural items like feathers, pampas grass, and dried flowers.


2.Modern Minimalism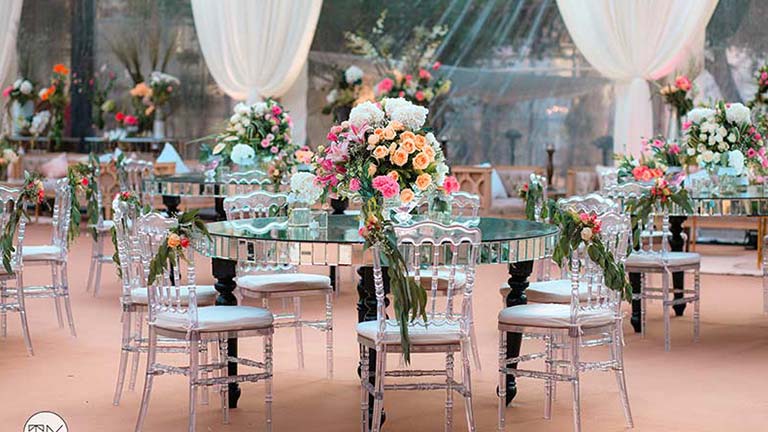 Choose minimalist flower arrangements for a modern, uncluttered appearance. Keep the colour palette monochromatic or keep the focus on just one kind of flower. For a clean and stylish look, choose plain glass vases or geometric containers.


3. Romantic Garden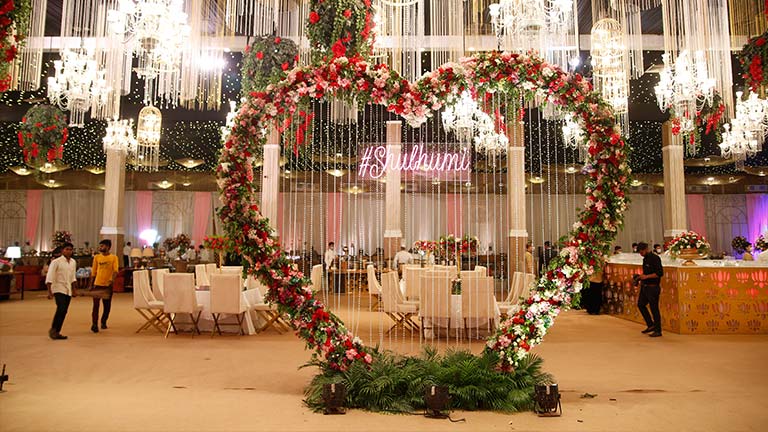 The romantic garden theme is characterised by soft, delicate blossoms in pastel tones. Luminous flowers like roses, peonies, and ranunculus set the scene. To complete the romantic image, add trailing vines, delicate ferns, and vintage-inspired vases.


4. Tropical Paradise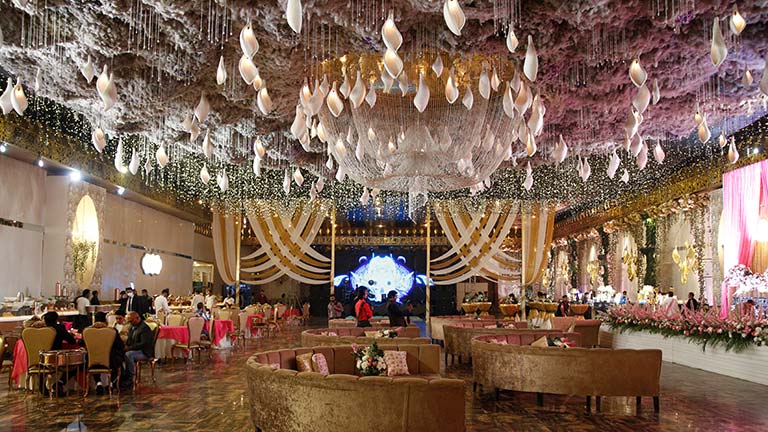 For a more lively, celebratory and tropical touch, you can opt for an arrangement created by including exotic flowers like orchids, anthuriums and bird-of-paradise. Additionally, adding tropical fruits that are colourful in nature will bring a tropical essence to the overall atmosphere.
Tips for creating and executing the perfect wedding floral arrangements ideas


1. Select Seasonal Blooms


To ensure greater availability, optimum freshness, and cost effectiveness, choose flowers that are in season during your wedding. With your florist, go over possibilities to choose the finest flowers for the date of your wedding.


2. Harmonise Colours and Themes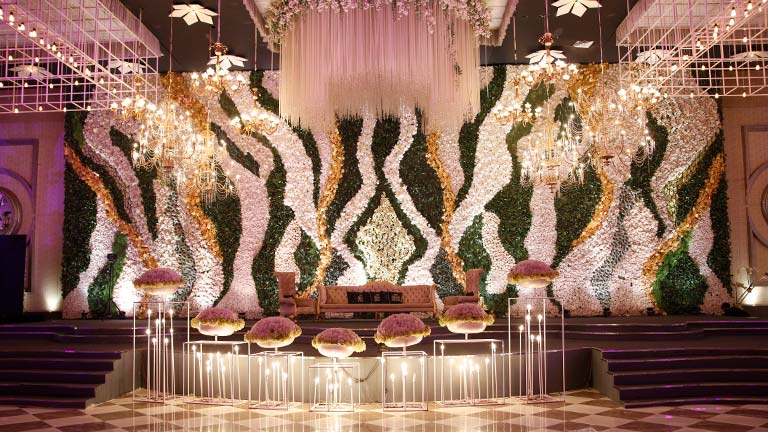 When choosing flowers, take into account your wedding's colour scheme and overarching theme. Make sure the flowers go well with the selected colours and easily incorporate into the theme and atmosphere of the event.


3. Seek Advice from a Professional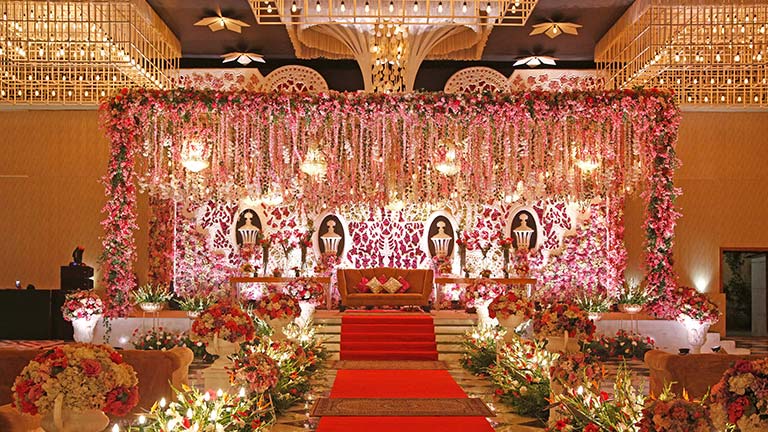 Work with a talented and knowledgeable florist who can execute your concept and who will comprehend it. Share ideas, talk about your tastes, and let their knowledge help you choose the ideal flowers and arrangements for each part of your wedding.


4. Explore Creative Arrangements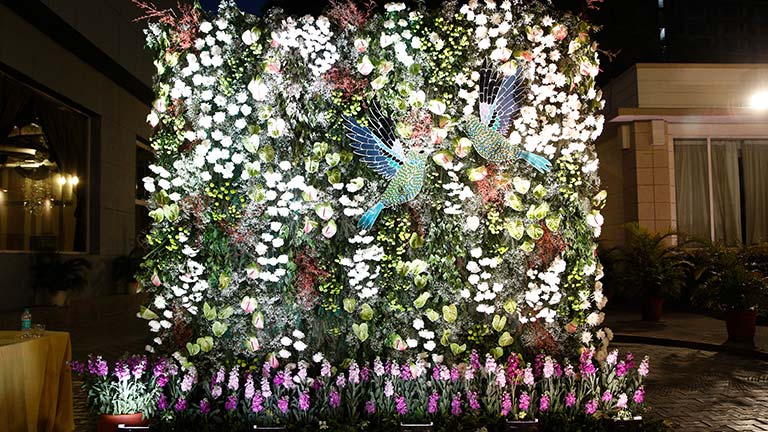 Think beyond bouquets and table centrepieces when utilising flowers. Think beyond the box when adding distinctive accents to your wedding décor, such as floral installations, hanging arrangements, flower walls, and custom corsages and boutonnieres.


5. Maintain Proper Proportions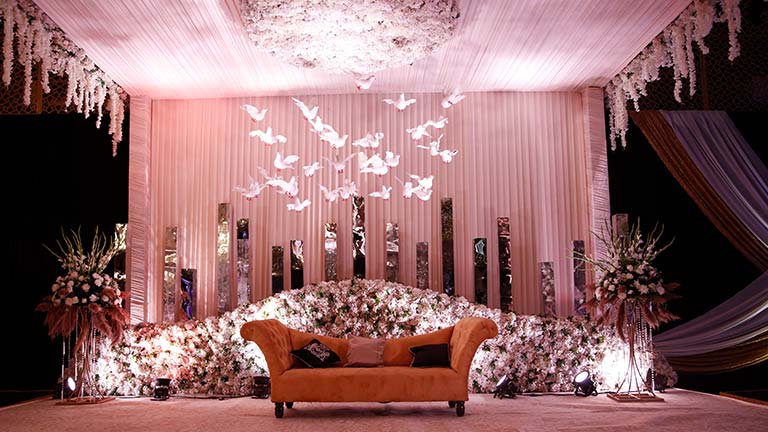 Consider the scale and proportion of your flower arrangements. Make sure they complement the area and don't clutter it. Smaller groups can create intimate situations, while tall groupings can offer drama.


6. Pay Attention to Fragrance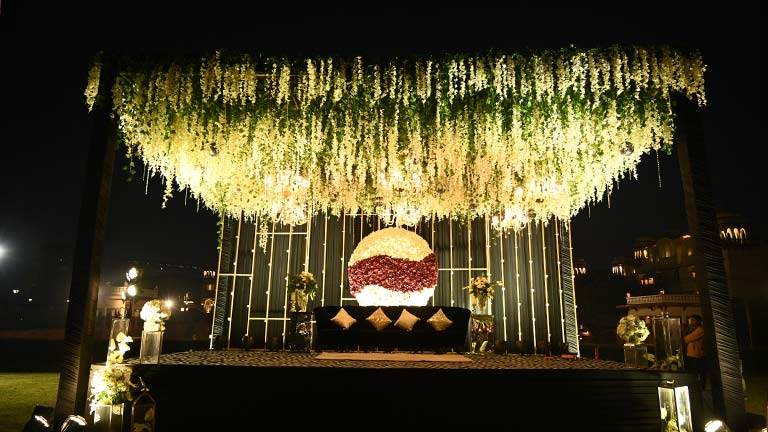 Flowers undoubtedly have a beautiful appearance, but some of them also have potent fragrances. Make sure that the smell of your floral arrangements enriches the environment without dominating it while keeping visitors with sensitivities in mind.


7. Preserve Memories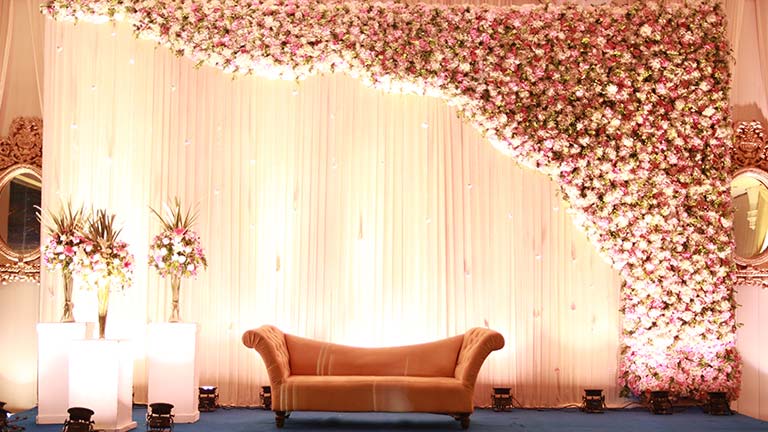 Think of creative methods to preserve your wedding flowers, including pressing and framing a few petals, having them expertly dried, or having them made into a meaningful gift, like a paperweight or jewellery.
The beauty, sentiment, and atmosphere of your special day can all be improved by wedding flower arrangements. The options are unlimited, from selecting in-season flowers to researching various design trends. You can design the ideal wedding flower arrangements that reflect your individual love story and leave an enduring effect on your guests by carefully taking into account your style, tastes, and professional assistance. Watch how your wedding site is transformed into a floral haven that represents your fantasies and captures the spirit of your love as you let your creativity run wild.