An excellent way to commemorate your special day against a backdrop of rich traditions, brilliant colours, and varied landscapes is to plan a destination wedding in India. Including distinctive activities in your Indian destination wedding itinerary may enhance the experience and make lasting memories for you and your guests in addition to the beautiful locations and magnificent surroundings. Your destination wedding planners would be the ideal team to get a list together for unique activities for your guests.
India has a wide range of exceptional activities that may make your wedding celebration an unforgettable experience, from cultural immersions to adventurous expeditions. India is a nation renowned for its unmatched kindness, cultural richness, and hospitality. Your wedding schedule may be enhanced by combining regional customs and traditions to give your guests a fully representative experience of India.
India has something to offer everyone, whether they are looking for adventure, leisure, cultural immersion, or gastronomic research. The atmosphere of pleasure, celebration, and cultural interchange that is created by embracing the essence of this alluring nation and incorporating it into your wedding celebrations will be appreciated by everyone in attendance.
1. Camel/Elephant Rides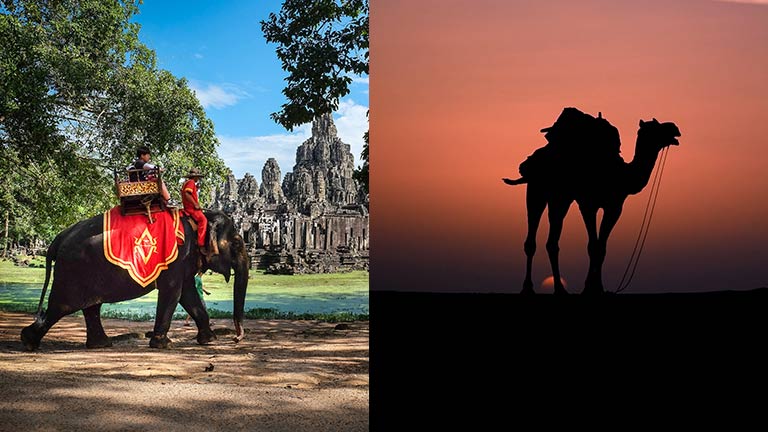 Rides on an elephant or a camel would give your visitors a taste of the regal Indian customs. These magnificent creatures, which have long played a significant role in Indian culture, may bring a regal air to your wedding celebrations. A magnificent entrance that will be cherished for a lifetime is made when the bride and groom ride in on an elaborately decorated elephant or camel. Additionally, providing rides for your visitors enables them to take in the elegance and beauty of these creatures while taking in the natural splendour of the surrounds.
2. Boat Cruises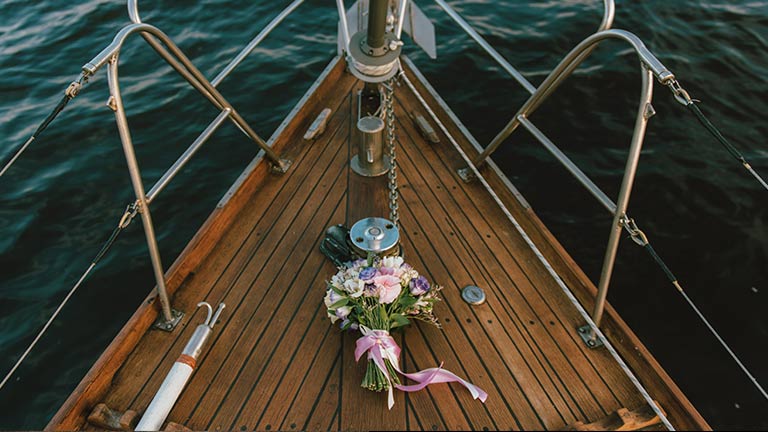 If you're organising a destination wedding by a river or on the shore, think about including a boat trip in your schedule. Set sail with your loved ones and take in the gorgeous views of the sceneries around you while eating delectable food and beverages. A boat trip offers a distinctive and unforgettable experience for your guests, whether it's a tranquil cruise through the backwaters of Kerala, a romantic sunset boat ride on the Ganges in Varanasi, or an opulent yacht party on the Arabian Sea. Everyone may unwind, relax, and make lovely memories amidst the tranquil waters.
3. Yoga and Meditation Sessions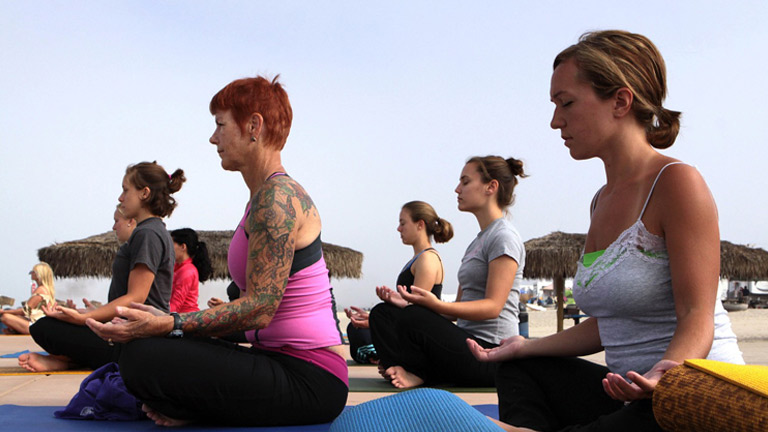 Since yoga and meditation originated in India, adding these age-old practises into your wedding schedule may offer a sense of peace and wellbeing. To assist your guests unwind and revitalise among the wedding festivities, schedule yoga and meditation sessions given by qualified teachers. Yoga and meditation practise not only encourages physical and mental well-being but also fosters a tranquil and peaceful environment. These activities provide your visitors the chance to achieve equilibrium and inner serenity, whether it's through a morning yoga session by the beach or a guided meditation in a tranquil garden.
4. Local Cuisine Tastings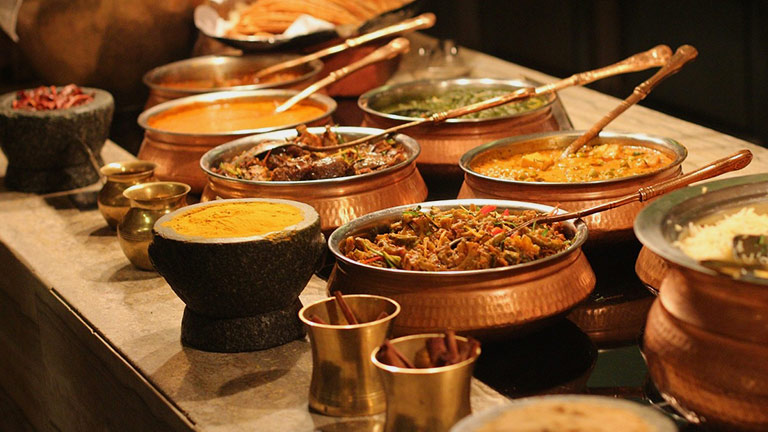 The delectable cuisines are one of the attractions of any destination wedding in India. By setting up sampling of regional food, you may take your visitors on a gourmet adventure. Each area of India has its own unique flavours and delicacies, and India is renowned for its rich culinary traditions. Give your guests the opportunity to experience the local flavours and spices, whether it be at street food stands, fine dining establishments, or food festivals. Set up culinary tours or sampling events so customers may try a variety of foods, from savoury chaat to fragrant biryanis and mouth-watering desserts. This exercise will not only appease their palates but also deepen their understanding of India's rich culinary heritage.
Must Read – Most Expensive Wedding Decorations
5. Performances of Traditional Dance and Music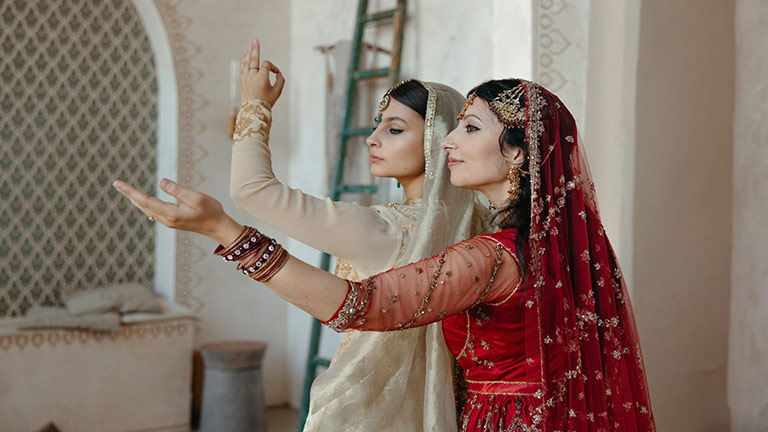 India is renowned for its wide variety of dance and music styles, each having its own distinctive style and cultural importance. Organising traditional dance and music performances that reflect the area's culture will enhance your wedding celebrations. Let your guests immerse themselves in the colourful rhythm and melodies of India with anything from upbeat Bollywood dances to classical performances like Kathak, Bharatanatyam, or Odissi. For a vibrant and unforgettable event for everyone, you may also engage live bands or DJs who specialise in fusion music, fusing conventional and modern sounds.
6. Experiences in an Ayurvedic Spa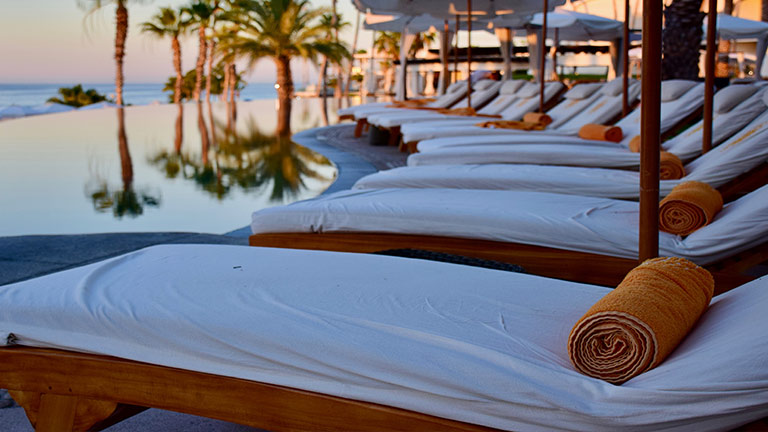 India is known for its age-old medical system, ayurveda. Prepare Ayurvedic spa experiences for you and your visitors. Through herbal remedies, massages, and natural therapies, Ayurveda aims to promote balance and general wellbeing. Make plans for an Ayurvedic spa session, where skilled therapists offer restorative massages, body cleanses, and therapeutic procedures catered to each client's requirements. Your visitors will feel rejuvenated and reenergized after participating in this activity, which also teaches them to some of India's ancient healing techniques.
7. Bollywood Dance Classes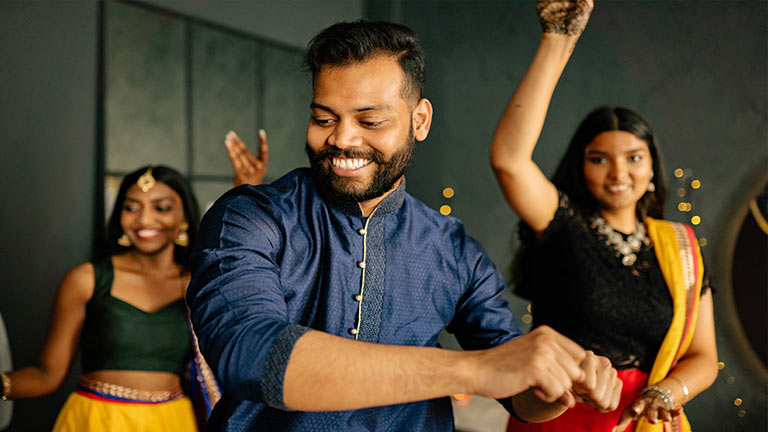 Arrange Bollywood dance classes to bring the glamour and flamboyance of Bollywood to your wedding celebrations. Bollywood dance, which combines modern elements with diverse Indian dance styles, is renowned for its upbeat motions and appealing music. Employing experienced dancers to teach your guests some well-known Bollywood dance moves will guarantee a fun and dynamic environment for the duration of your celebrations.
8. Outdoor Adventure Activities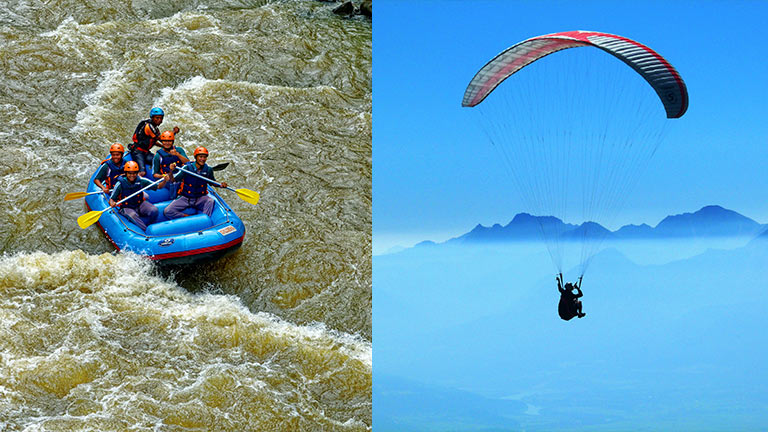 If any of your guests are avid adventurers, think about include some outdoor adventure activities in your wedding schedule. Numerous exhilarating activities are available in India, including white-water rafting in Rishikesh, zip-lining in Neemrana, paragliding in Bir Billing, and trekking in the Himalayas. Your visitors may interact with India's natural beauty while having amazing adventures together thanks to these heart-pounding excursions.
Your special day will be made remarkable by including unique activities in your schedule for your Indian destination wedding, and your guests will have a wonderful time as well. There are several options to make your wedding celebration truly special, including cultural immersion, daring excursions, health pursuits, and delighting in the vivid flavours of India. Therefore, carefully consider your guests' tastes and interests while planning your schedule, and let the enchantment of India enrich your wedding festivities.