Many couples dream of having a destination wedding, and what better way to make it special than by looking at Indian-inspired sites outside of India? Even while India is well-known for its lavish and culturally diverse wedding locales, there are many beautiful places throughout the world that also provide a taste of Indian customs and grandeur. In this blog article, we will look at some of the most well-known Indian wedding locations that are spread over the globe. The positive side of choosing these venues is that there are wedding planning services available in that region that specialise in Indian weddings. These locations, which range from opulent resorts in Southeast Asia to palaces in Europe, guarantee an event to remember.
1. Chateau de Chantilly in France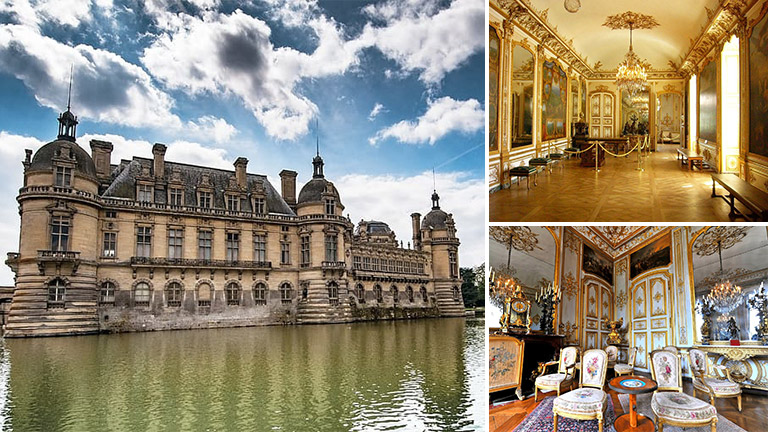 A stunning place of regal beauty and elegance is Chateau de Chantilly, which is close to Paris. The castle is the perfect setting for a destination wedding with Indian themes because of its opulent interiors, large gardens, and breathtaking views of the countryside. Couples have the option of exchanging vows in the stunning ballroom of the castle or having an outdoor wedding in the romantic French gardens. Because it combines Indian culture with European splendour, the Chateau de Chantilly is a fantastic alternative.
2. Villa Erba in Lake Como, Italy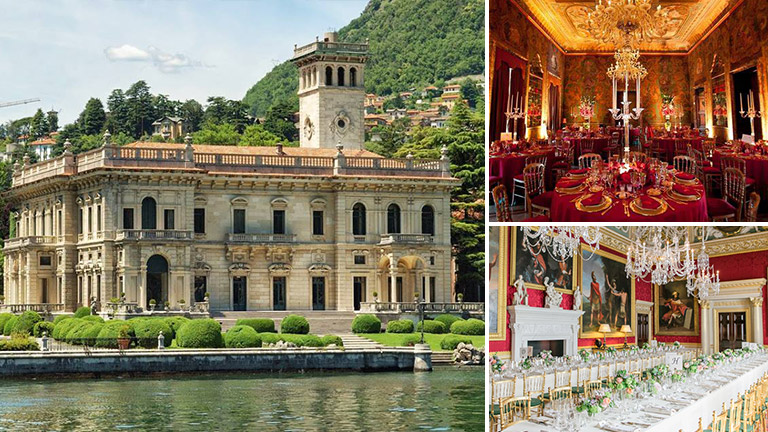 Villa Erba is a beautiful wedding venue that offers breathtaking vistas and a cosy atmosphere. It is hidden on one of Lake Como's picturesque beaches. Celebrity weddings frequently take place at this historic home, which is surrounded by well-manicured gardens and has a view of the lake's azure waters. Couples who wish to celebrate their big day in a stylish and private setting with Indian traditions will find it to be the ideal choice due to its timeless beauty and serene mood. Whether hosting formal gatherings in the villa's opulent halls or private weddings by the lake, Villa Erba epitomises romance and elegance.
3. The Mulia, Indonesia, Bali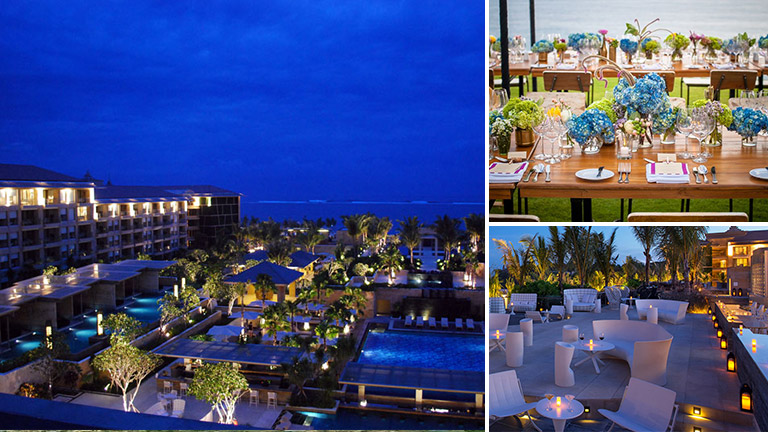 Bali is a well-liked location for weddings because of its picture-perfect beaches, exotic scenery, and kind people. The Mulia, a luxurious resort in Nusa Dua, mixes contemporary luxury and Balinese charm. It is a fantastic option for couples looking to have an Indian-style destination wedding in a beautiful location because to its expansive grounds, breath-taking ocean views, and top-notch amenities. The resort provides a variety of wedding locations, including opulent ballrooms and seaside gazebos, enabling couples to customise their festivities to their tastes. The Mulia guarantees a spectacular celebration of love with its stunning architecture, lush grounds, and world-class hospitality.
4. Granada, Spain's Alhambra Palace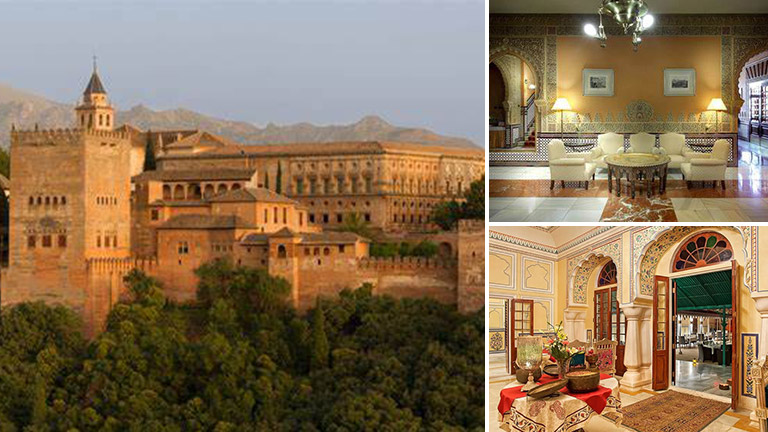 The Alhambra Palace, located in Andalusia, Spain, is a stunning example of Moorish design and is steeped in history. A destination wedding with an Indian flair may be held against the fascinating setting of this UNESCO World Heritage site. The elaborate sculptures, breathtaking courtyards, and lush gardens of the castle provide a magical setting for exchanging vows. The Alhambra Palace is an exceptional and culturally rich option for a destination wedding since couples can fully immerse themselves in the colourful Spanish culture while infusing Indian customs into their celebrations.
5. Taj Falaknuma Palace, Hyderabad, Telangana, India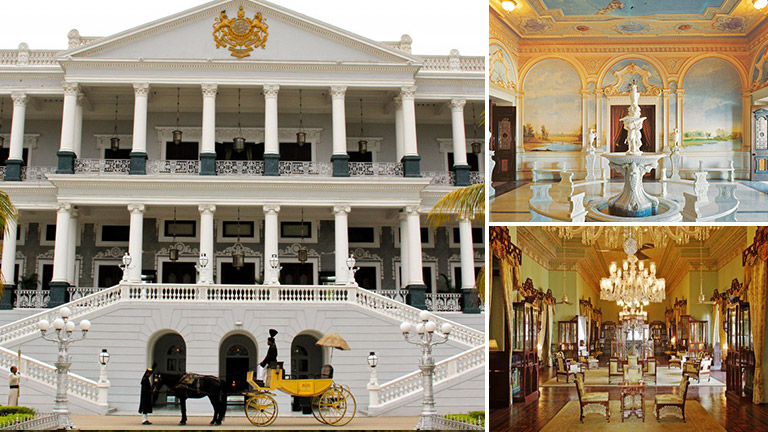 The stately Taj Falaknuma Palace in Hyderabad, Telangana, should be included even though we are looking at wedding sites outside of India. This famous palace is positioned on a hill and provides a magnificent setting for couples looking for an extravagant wedding. The palace is a genuinely remarkable location because to its gorgeous architecture, superb interiors, and expansive city vistas. The Taj Falaknuma Palace provides a variety of alternatives for couples to design their ideal wedding that is influenced by Indian traditions, from the opulent Durbar Hall for major weddings to the beautifully manicured gardens for quieter gatherings.
6. Bali, Indonesia's Ayana Resort and Spa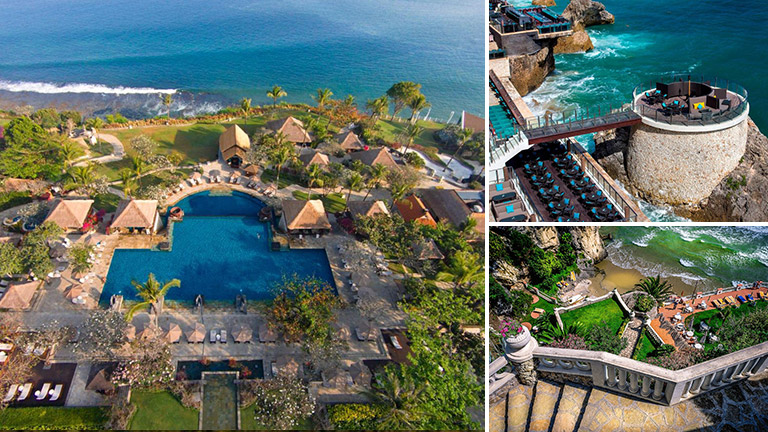 The exquisite Ayana Resort & Spa in Jimbaran, Bali, mixes Balinese beauty with top-notch facilities. This resort provides spectacular views and a tranquil atmosphere as it is surrounded by lush tropical gardens and looks out over the Indian Ocean. Couples may select from a variety of exquisite wedding locations, such as chapels with elaborate decor and pavilions on the seaside. The Ayana Resort & Spa is the ideal location for an Indian-inspired wedding in Bali because of its friendly hospitality, first-rate culinary selections, and the chance to include Indian rituals and traditions.
7. The Villa Ephrussi de Rothschild in France's French Riviera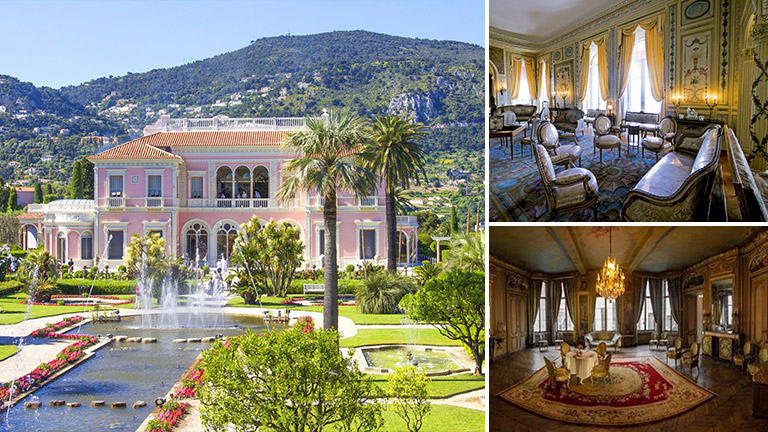 The Villa Ephrussi de Rothschild, which is located on the French Riviera, is a luxurious wedding location that embodies refinement and elegance. This opulent estate has gorgeous gardens with themes from all around the world, including one with an Indian motif. Couples can hold a private ceremony inside the sumptuous salons of the estate or exchange vows on the expansive gardens overlooking the Mediterranean Sea. A magnificent and culturally diverse atmosphere for a destination wedding is created by the mix of French elegance with Indian charm.
8. Campeche, Mexico's Hacienda Uayamon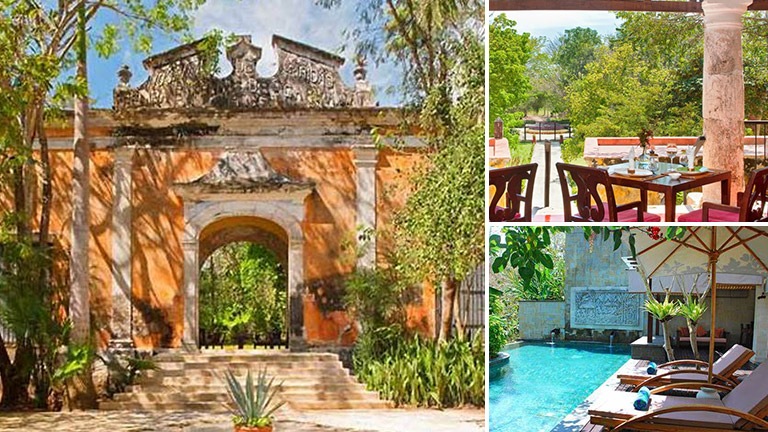 In Campeche, Mexico, there is a hidden gem called Hacienda Uayamon that mixes the appeal of Mexico's rich tradition with Indian-inspired design. A destination wedding would be in a wonderfully unique location at this 17th-century hacienda that has been refurbished. Hacienda Uayamon is surrounded by rich flora and historic ruins, and it has spectacular architecture, charming courtyards, and lovely gardens. For couples who want an exotic and culturally diverse celebration, the fusion of Spanish colonial charm and Indian elements creates a compelling ambiance. In order to create an amazing Indian-inspired wedding experience in the heart of Mexico, couples can select from a variety of charming settings inside the hacienda, including open-air courtyards and exquisite reception rooms.
While there are many beautiful wedding venues in India, couples looking for a destination wedding with an Indian flair can look at a variety of stunning locations throughout the globe. These locations, which range from the opulent palaces of Europe to the tropical havens of Southeast Asia, reflect the spirit of Indian customs and provide a distinctive setting for a memorable celebration. Each site provides a unique fusion of culture, luxury, and spectacular beauty, enabling couples to plan a wedding that perfectly mixes Indian traditions with the attractiveness and charm of the preferred place.