Making wedding more special by planning it on special days like Christmas, Valentine's Day or New Year is a lifetime dream of many couples. May be you are also planning a memorable wedding celebration this holiday season.
Wedding during holiday season and that too at special destination like Goa, Udaipur or Kerala will be like cherry on the cake. But wait, do not get super excited. Destination wedding on holidays might not always a cool idea. Before planning a destination wedding during holiday season, just have a look at some of the pros and cons of this.
Cons of destination wedding during holiday season:
Inflated budget: Planning destination wedding during holidays might become an extremely expensive celebration. First you will not get any discounts or deals, due to limited availability of hotels and rooms. Further, if you get more generous and plan to pay for the guests stay also, you are sure going to get a big hole in your pocket.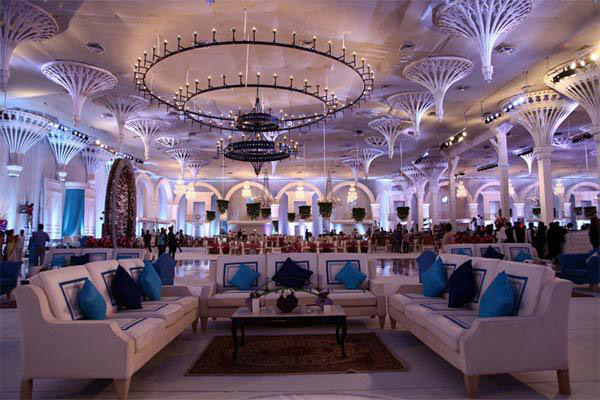 Absence of friends: Most of the people have advanced holiday plans. Guest lists for destination wedding is already small and then missing people from that small list too will spoil all the fun. If you are making the traveling arrangements at your expenses, it can also be wastage of money, when people do not turn up for the wedding.
Huge crowd: Planning destination wedding at popular location might have direct impact on the quality of services provided at the venue and presence of huge unexpected crowd. Your plans of beach wedding can completely be ruined by the huge crowd gathered there to celebrate the New Year eve.
Difficulty in finding vendors: You may also face difficulty in finding right wedding planner, wedding decorator and other vendors, as most of them might have their own vacation plans too. Sometimes, there are chances that you have to pay more to hire destination wedding planner during the busy season, as they might have other contracts for Christmas and New Year events.
Pros of destination wedding during holiday season:

No leaves from office and school: By planning marriage during holiday season, you can save your friends from the lengthy leave application process. They can participate in all the ceremonies without bothering about their office. Moreover, kids can also enjoy every celebration without being absent from the school.
Ample time with family and friends: If everything is planned well and done in advance, wedding during holiday season is a great idea to spend quality time with friends and family. It will be like a long vacation with the loved ones.
You can save on hotel bookings and arrangements, by hiring a destination wedding planner in advance. They will book hotels for you during off season to get deals and save you from the hassle of finding right venue in the busy season. As far as guest list is concerned, you can talk to them personally before booking rooms and tickets.
FNP Weddings is one of the leading wedding planners in Delhi; expert at destination weddings. The team can make every arrangement from venue selection to invitation cards, decoration, transportation, menu, wedding photographer etc. to make your destination wedding a fun-filled celebration.