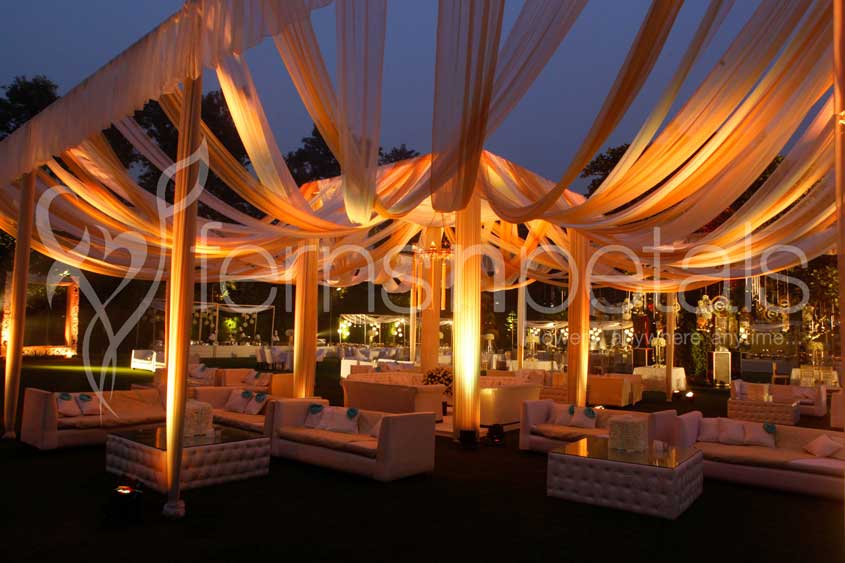 Weddings can be ridiculously extravagant. There is so much to do and explore when it comes to a venue, decorations, colours, themes and food. From a little something in the corner, bric-a-bracs here and there to those chandeliers, flowers and centrepieces, there is so much that makes a wedding decor wow! If you think fairytale decors only existed in movies, here's a little something you should try with your wedding decorator to add that twist to your wedding. Here's how our wedding decorators are squeezing all the kickass ideas in one wedding for you:
Walls Of Flowers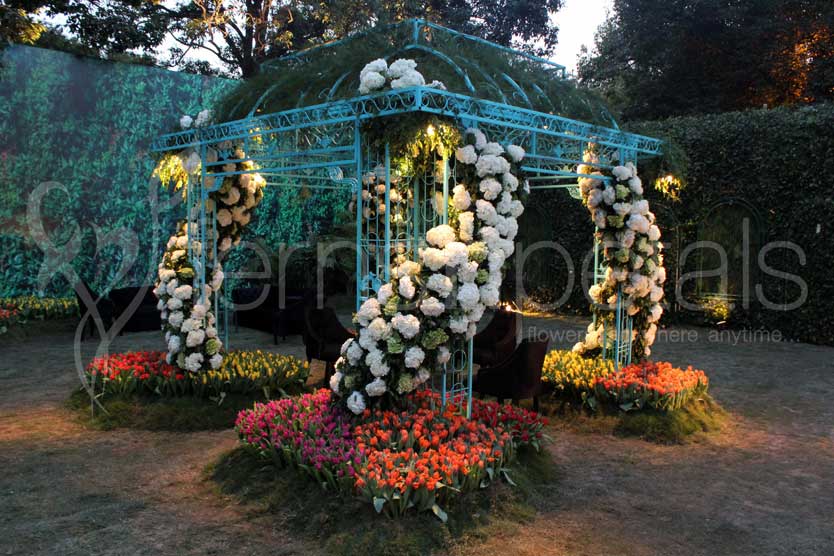 There's no wedding without flowers. Whether you wants something fancy or utterly simple, the truth is, you simply can't have a wedding without flowers. And today they have become so essential that there are props being made of flowers too. Everything from those hearts to little things here and there, there are white roses, gardenias and peonies making a part of the flower decor like never before. And the most trending among these concepts in an entire wall of flowers.
Chicago Style Lights
Or the letter marquee lights. These are a perfect way to spice up the decor for the reception event. These set a festive mood and when you lit them dimly, they add to the decor by lighting it up beautifully. You can choose from our range of letter and phrase ideas and add some fun to the decor too. Letter lights look beautiful hung on the wall or just on the dancing floor.
Hanging Decorations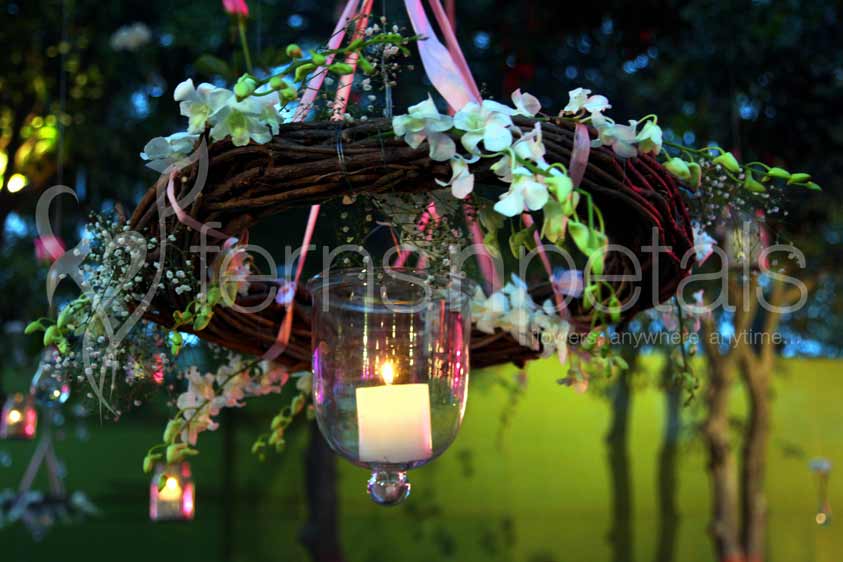 These are features which can be suspended at the entrance or anywhere from the bridal tables, dessert tables or dance floors. These look spectacular when you hang little somethings from ceilings or trees give the entire decor a wow factor. We at FNP weddings bring you a number of concepts form baubles to birdcages and mason jars, to name a few. They are not just visually attractive but make the decor spruce up in more ways than one.
Glitter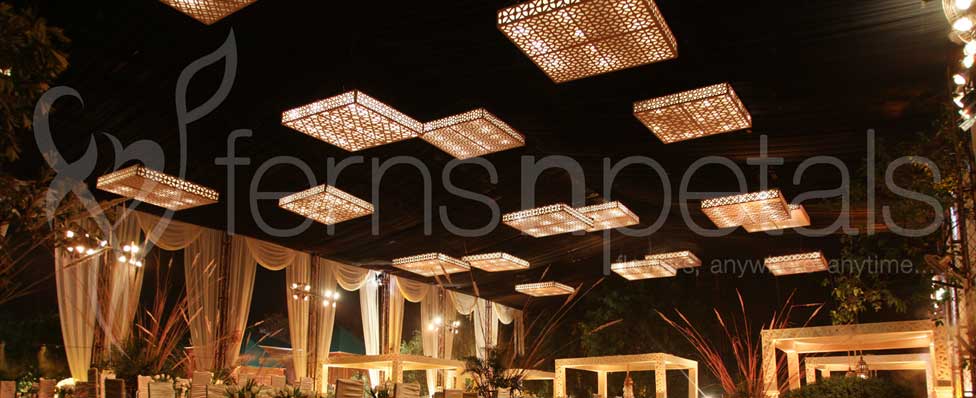 Glitter vanished from the wedding decor scene for a while when the world decided to get subtler about them. But here they are again, and grander this time around. You have everything from a shimmering mandap to table cloths with a sprinkle of glitter and luxurious set ups. This is not it. There's more to the elegance that glitter now brings with it.
Making a simple decor and then turning it into all the glam you want is something we love doing. FNP Weddings brings you concepts that haven't been experimented with before. We know what it takes to make a wedding extravagant. And for those of you who love simple weddings, we add a dash of glam there too. Making weddings special is our passion.
Summary: Experiment. Make it extravagant & add glam to wedding decor. Wedding decorators at FNP Weddings bring you the best concepts and innovative themes. Click for more