After engagement and finalization of wedding date, the next task is to start search of a wedding planner. At first it might seem easy to search magazines, ask friends and surf internet to shortlist some of the wedding planners, but when you get into the details and look for specific features, you feel buried by a series of checklist.
This is the time when you think of some easy techniques to find the best wedding planner, who can make your wedding a lifetime memorable event. To start with the journey of a wedding planner selection in India, you should first know about different types of wedding planners, how they help clients, and then choose the one who can transform your ideas into reality for a perfect fairytale wedding.
Different types of wedding planners
Wedding Consultant: The couples who want to show their creativity in wedding arrangements, but want some guidance and assistance can take help of wedding consultants. These consultants or coordinators can provide you with the list of vendors, wedding photographers and other details for right preparations, but might not stand by you every time. Though you can request them to take the charge for the D-day, you should not expect complete professionalism or expertize from them, as they are not professional planners.
Wedding Planner: As the name suggests they are the professional event planners having years of experience in the industry. Wedding planners in Delhi embrace your style and vision to start with their wedding arrangements and ensure you of the perfect wedding. They hire the best team, vendors and caterers to make sure everything goes smooth and realize the couple's dream of uniqueness. Most of the planners have professional degrees or training in the field to complete their tasks with perfection. Make sure to pick the best caterers in Delhi for ensuring hassle-free food, ambiance, and an impeccable catering service.
Wedding Designer: These are the experts who take couple's vision to next level by combining their expertize with the bride's ideas. Wedding designers have professional degree in specific fields like interior designing, floral designing etc. Some wedding planners also have team of designers and can perfectly handle task of wedding planning as well as designing.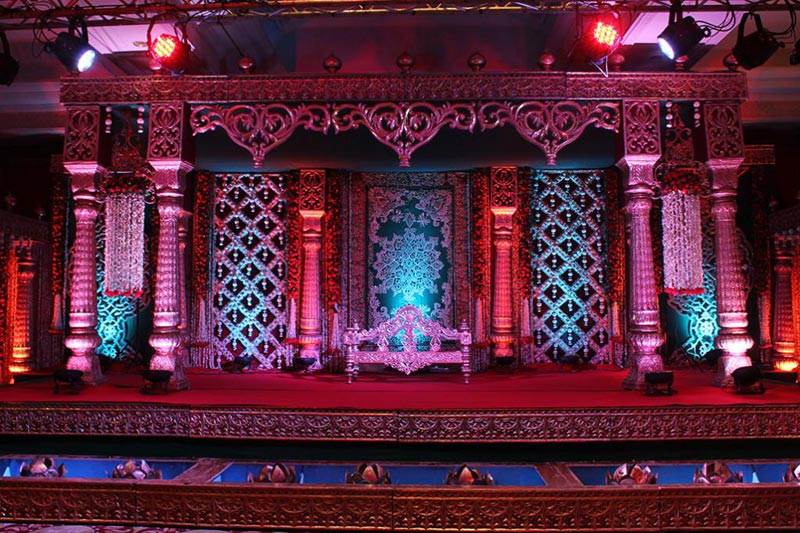 Now when you know about different types of wedding planners, the next task is to decide whom to hire for your dream wedding planning.
Background research: Every person engaged in planning small events cannot be a professional wedding planner. To ensure you hire the best planner, perform background research to check the credentials about the companies you have selected. You can take help of social media, review sites or previous clients to get feedback and narrow down your list.
vAsk questions: One of the best ways to judge anyone is to ask questions. The same applies here also. Find below some of the questions, you can ask your prospective wedding planners to finalize the best one.
1) Do you have license for the business?
2) Have you got professional training for wedding planning or event management?
3) Do you have other booking for the same day?
4) How many years of experience do you have in the industry?
5) What are the backup plans in case of rain or storm?
6) Do you have experience in destination wedding planning too?
7) Can you arrange wedding photographers also?
8) What type of services do you provide in a complete wedding planning project?
9) Can you match our budget and vision both?
10) Can you provide details of some of the weddings you have planned?
11) Do you sign legal contract?
12) Do you give discounts?
13) Ask about the inspiration and mind behind the concept in previous weddings.
14) Will you provide additional staff if required on the wedding day?
15) Can you change the arrangements if we don't like these?
Last but not the least, while talking to a wedding planner, keep close eye on your chemistry with them. If you are comfortable working with them, the whole wedding planning will be really a fun.