Wedding is one of the most special occasions of life. So many rituals, functions and lots of fun, this is a lifetime memory for the newlywed couple as well as other family member. Couples try their level best to turn this day into a fairy tale affair.
People spend a lot on the delicious food, lavish decoration
People spend a lot on the delicious food, lavish decoration, expensive jewelry and venue, but when it comes to hiring wedding photographers, they start looking at their budget. Remember, you can always earn money, but can never repeat the same celebration and relive those moment. Only the perfectly clicked photographs can revive those sweet moments and take you back in the past.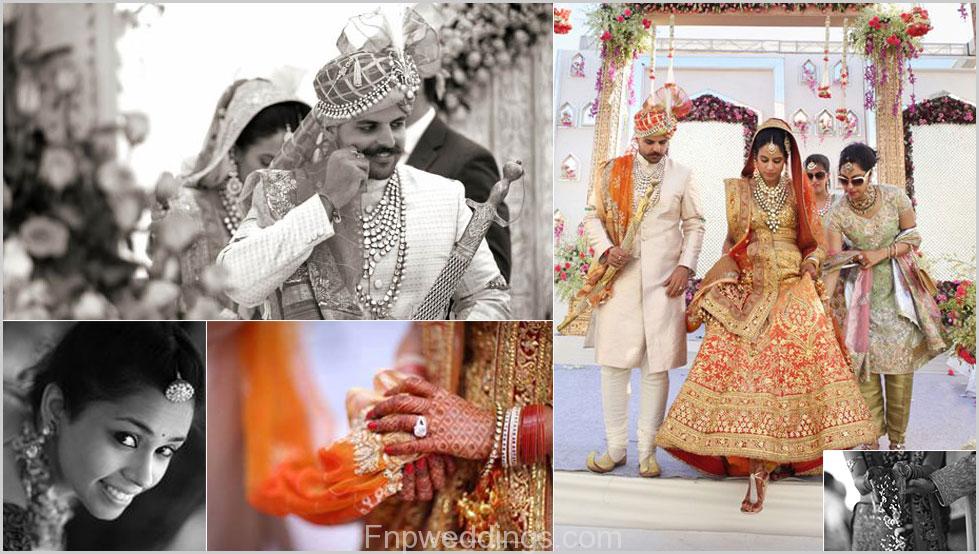 Things to Ask Wedding Photographers
Make sure you hire the best wedding photographer and don't make the below-mentioned mistakes; most of the couples make while hiring wedding photographers:
Quantity over quality:
Most of the couples end up guiding their photographers to click as many pictures as they can and provide all of them in the album. Would you like to view an amazing but small album with high-quality pictures or a bulky album with mediocre pictures? Obviously, the first option is better. But it might need an investment of a bit extra money. Don't look at the money only; think about the quality of the pictures and the smile these will bring on your face every time you see these or show them to others.
Missing personal meeting:
Though hiring a wedding planner and letting him do all the preparation is a good idea to ensure the best wedding planning, you should not ignore a personal meeting with the photographer and the decorators.  It will not just help you understand the photographer's style, but will also help you make him understand your expectations and requirements. You can also opt for live chat or at least talk on the phone. Wedding planners can arrange for the meeting either at your home or at the photographer's location.
Hiring a hobbyist:
While hiring a wedding photographer, make sure you hire a professional. Don't make the mistake of hiring a hobbyist having a digital camera and claiming to be the right photographer for you. It might save you a few bucks but at the cost of the quality of your wedding album.
Two different teams:
One common instance in almost all Indian marriages is two different teams of photographers from both families. And what happens in the marriage. They waste most of the time in getting space to click the perfect photograph and you end up with nothing but some average pictures: and that too at double the cost.
Why not hire one professional photographer with an experienced team and let them work peacefully to click the best pictures? You can easily get two copies of the albums.
Not signing the contract: 
Most of the couples find it useless or less important to sign a legal contract with wedding photographers. Being an educated and well-informed person, you should sign the legal contract with clarification of all the important details like price, hours of work, edited photographs, usage right on the images etc. It can save you from many hassles in the future like the demand of extra money for extended hours or illegitimate use of images for their promotion.
Interfering in their work:
Many couples commit the blunder of guiding their photographers with the poses and locations. They forget that they have hired experts and they know what is good and what's not. Rejection of their suggestions and compelling them to follow you not just irritates them, but also affect the quality of pictures.
Good wedding photographers are hard to find in peak wedding seasons. It's better to start your search early or contact professional wedding planners like FNP to let experts handle all the tasks to make your marriage a lasting memory.