It is quite unimaginable when you think of coordinating your own personal events as there are lots of emotions or sentiments involved. And, add to this is that time and energy is quite low. As one of the reckoned wedding planners and decorators, we at FNP Weddings offer the best in-class service of Flower Decoration in Marriage as per your desired needs and requirements. We have a special team, which makes sure that all the services are rendered in the best possible manner. With our years of expertise in this domain, we help to manage and execute your dreams and aspirations into reality.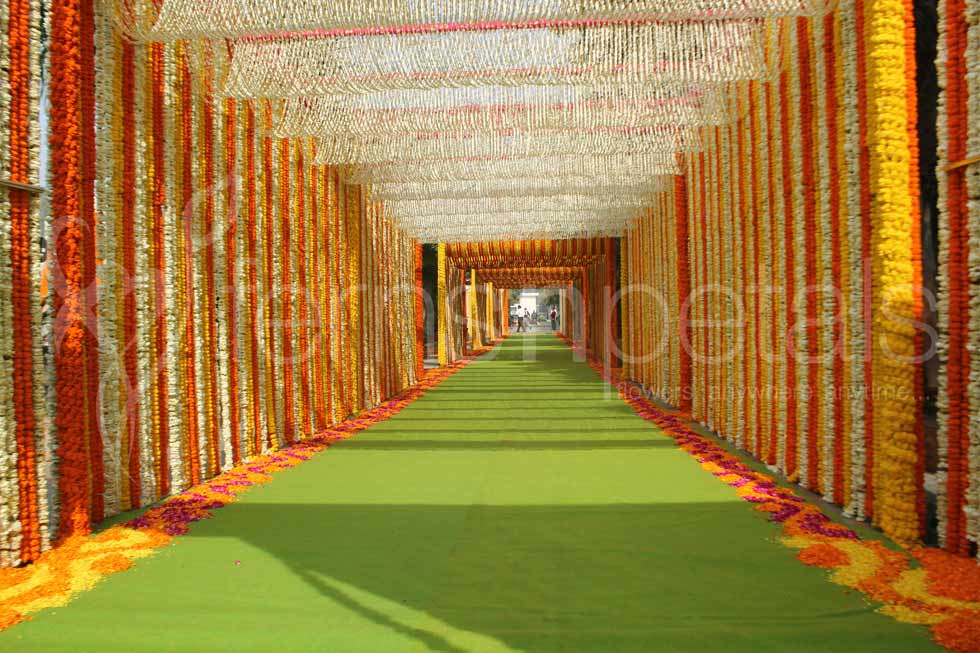 Counted amidst the renowned wedding decorators and event planners all across India, we understand the business of flowers. Hence, we make sure that we render this service of Flower Decoration in Marriage in the best possible manner. You choose any wedding venue and make sure that we transform it to a paradise on earth with the use of the choicest flowers. We source the choicest blooms from the eminent florists all across the world. Intricately designed table tops and beautiful bridal bouquets convey the essence of holy matrimony.
Apart from this, we, FNP Weddings specialize in designing & offering floral jewelry and service to decorate the Bride. Our blooms fill the air with an amazing fragrance, which brings smile on every guest's face. If you are looking for the most exotic and expressive flower decorations, FNP Weddings are the desired and perfect destination for you.
It is true that exotic flowers titivate the look of any wedding ceremony and our team of dexterous wedding designers makes sure to bedazzle it. Being the marriage planners, we render the professional guidance to guide you through the not so easy task of managing your own wedding. With our efforts, we strive to create a wedding, which not only reflect your personality but also your style and taste within a specific budget. We make every special effort to render our service in the best possible way and hence, bring joy to millions of hearts. We strive to exceed expectations while working within a budget.
So if you want to see your wedding venue as beautiful as a heaven, we are the perfect destination for you.