Indian weddings are better called as events. They are altogether different considering a normal wedding ceremony of any country. They are special and grand events with rich customs, huge decorations, traditional dresses, etc. If you are trying to cover Indian weddings, then you can't forget their great mythological rituals along with heavy embellishments. The arrangements in most Indian weddings are made to make the occasion a mega event. Apart from traditional dresses and ceremonies, you may find huge decorations almost everywhere. As you know, most Indian ceremonies are incomplete without decorations. So, special care is taken to ensure that everything is set at the right place.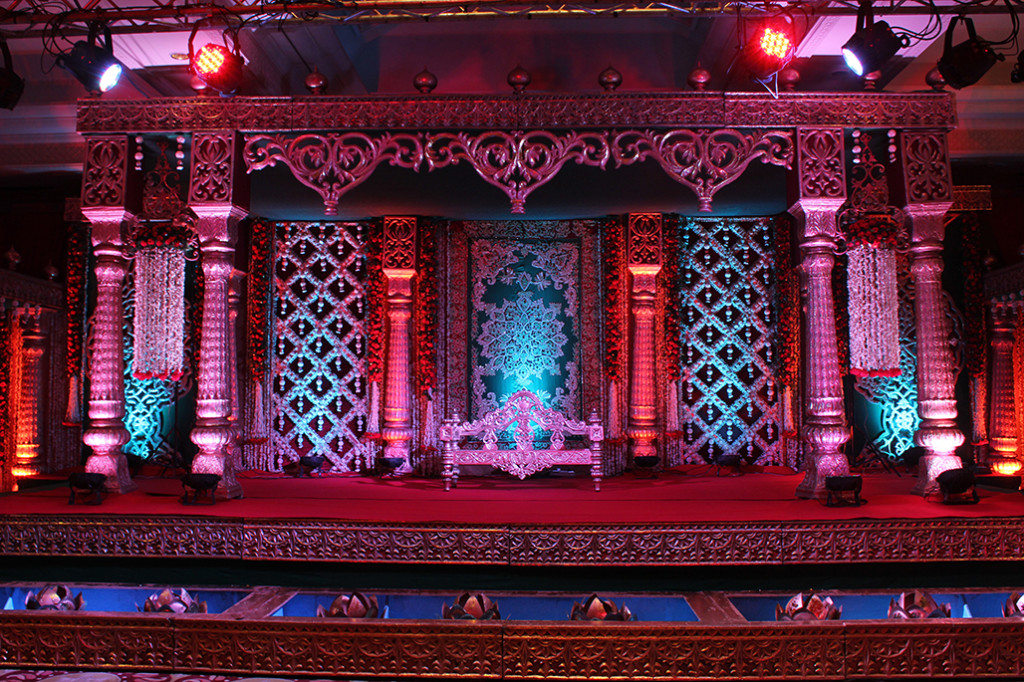 The preparations in most of the Indian weddings start way ahead of the final day itself. In making the event successful, different places are decorated with flowers and many other things, which include stage decoration, hall decoration, etc.
Now, out of so many types of decorators, wedding stage decorators is something that catches most eyeballs. It's one of the most prominent and scared place of entire ceremony that attracts almost all guests. It's the place where you find wedding vows being exchanged. In earlier days, stage decorations in India used to happen by following all traditional rituals and beliefs. But now, it's decorated in a much different style and preferences.
If you look at the broader picture, then you may come across of growing and flourishing business of stage decoration around the globe. People don't mind spending extra on stage decoration extravagantly.
People living outside India mostly prefer traditional themes that exude a unique aura, giving them homely feelings. The occasion is made more appealing by using different types of traditional props like candles, lamps, flowers, colorful drapes, etc.
Nowadays, most of the wedding stage decorations include trendy and contemporary styles with music systems and colorful amplified lights. It also includes balloons, flowers, stars, disco balls, etc. to make the occasion really nice and touchy. However, if you are unable to arrange all the decorations of your own, then you may take the help of some professional online wedding stage decorators.