Introduction
Jaipur is a popular wedding destination. It's a city that has been built on the principles of royalty and opulence, which makes it an ideal setting for any couple looking to tie the knot in style. The best part about getting married here is that you can make your wedding as extravagant or simple as you want it to be! If you want something more traditional, there are plenty of places where you can get married at a palace or temple with family members and friends by your side; but if you're looking for something more modern and unique–like tying the knot at sunset atop a camel-drawn carriage–that too is possible! The wedding decorators of Jaipur as experienced in all segments and themes of weddings that you will find the most unique option for yourself.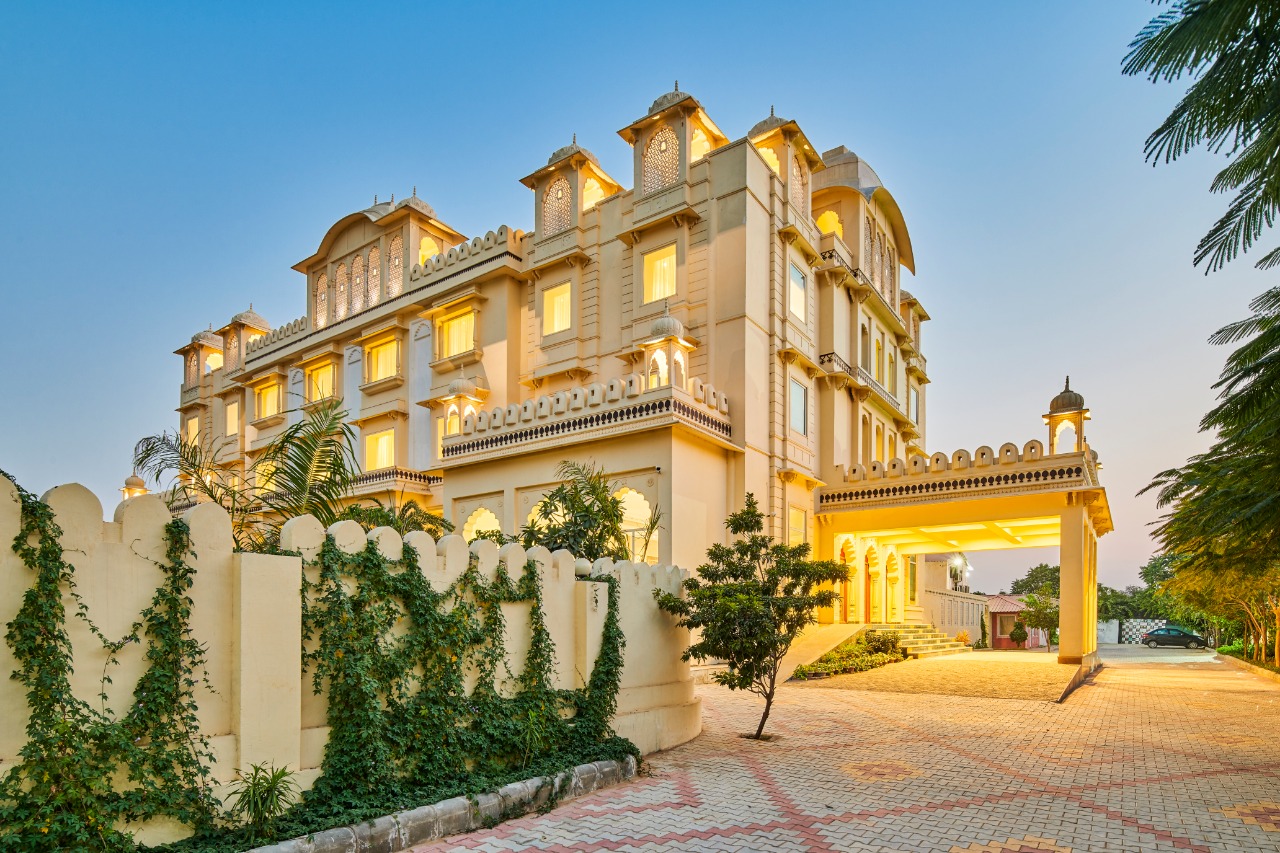 Best Wedding Hotels in Jaipur
The Oberoi Rajvilas
The Taj Rambagh Palace
The Leela Palace
Trident Jaipur, a luxury hotel with five restaurants and bars, a spa and fitness center, two pools (one indoor), and a nightclub. It's also home to the first Michelin-starred Indian restaurant in Asia: Junoon.
The ITC Rajputana has been around since 1884 when it was built as an aristocrat's palace; today it offers some of the best food in town at its award-winning restaurants such as Nawab Bazaar & Barbeque Nation along with luxury accommodations and facilities like an outdoor pool with deck chairs overlooking Lake Pichola
Amenities and Services Offered by Wedding Hotels in Jaipur
Most wedding hotels in Jaipur offer a variety of amenities and services. These include:
Accommodation: If you're having a large wedding, you'll need somewhere to put all your guests. You can choose from luxury hotels with expansive suites and private balconies to smaller boutique hotels that boast cosy rooms with charming decor.

Catering: Most weddings involve food–lots of it! A good catering company will provide delicious meals for your guests throughout the day (or night). They'll also make sure there's plenty of water or other beverages available at all times so people don't get thirsty while they're dancing the night away on their feet!

Decorations: The venue itself may come decorated with flowers or candles but if not then don't worry because most wedding planners will take care of this detail for you beforehand so all you need do is show up looking beautiful in your dress ready for some fun times ahead!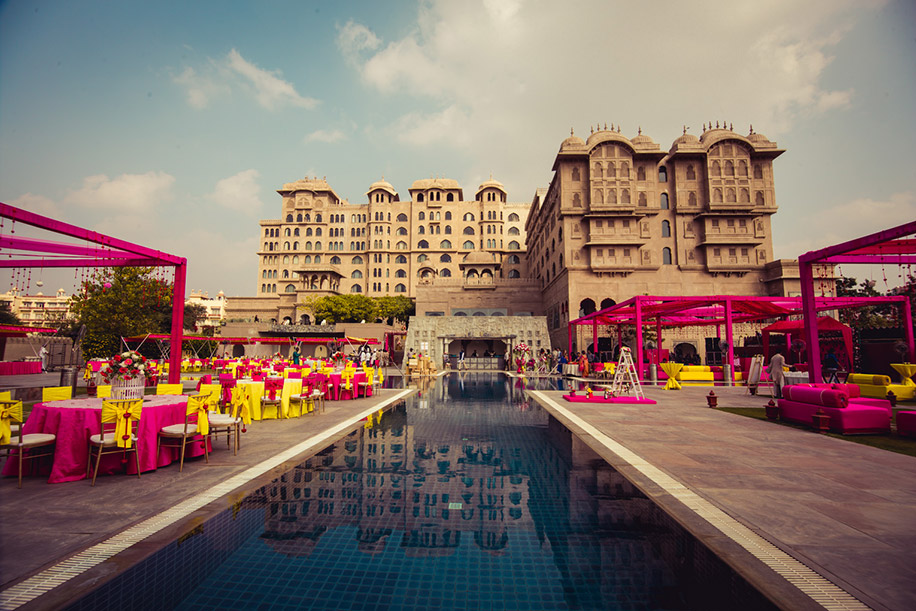 Popular Wedding Venues in Jaipur
The city of Jaipur is famous for its wedding venues and hotels. Some of the most popular places to get married in Jaipur include:
Amer Fort
Jantar Mantar
Hawa Mahal (Palace of Winds)
City Palace
Nahargarh Fort
Tips for Choosing a Wedding Hotel in Jaipur
As you're planning your wedding, it's important to consider the location and amenities of your chosen venue.
Location is especially important if you have guests coming from out of town; they might want to stay at a hotel close by so that they can spend time together without having to drive back and forth every day.

The budget is another factor that should be taken into account when choosing a wedding hotel in Jaipur. If money isn't an issue for you, then go ahead and book the most luxurious place in town! However, if cost is an issue (and let's face it–it usually is), then choose something within your price range that still has all the features and amenities needed for a memorable event.

You should also take into consideration what kind of services are offered by each venue before making any decisions about which one will work best for your big day. Do they offer catering services? Do they allow outside vendors such as photographers or videographers? Will there be enough space indoors so guests don't get too hot during summertime events?

Think about what kind of menu you want on your big day–do they offer vegetarian options? Are there any dietary restrictions among your guests? Do they provide special food items like halal meat or gluten-free breads (or both)?


These questions are just some examples of things worth thinking about when choosing where exactly everyone will stay during this exciting time in both your and their lives! Jaipur is the perfect destination for your wedding. It has everything you could want in a city, including a wide range of hotels to choose from. A hotel can make or break your wedding experience, so it's important to do your research before booking one.