Bollywood's other heartthrob actor Shahid Kapoor has lost his bachelorhood and recently got hitched with Delhi girl Mira Rajput at a private ceremony. Well, still we have managed to steal some ideas from their wedding functions and bring them to you! Some of these are surely going to make you awe of them. And, you can even take a cue from them and implement some of these in your wedding, what say?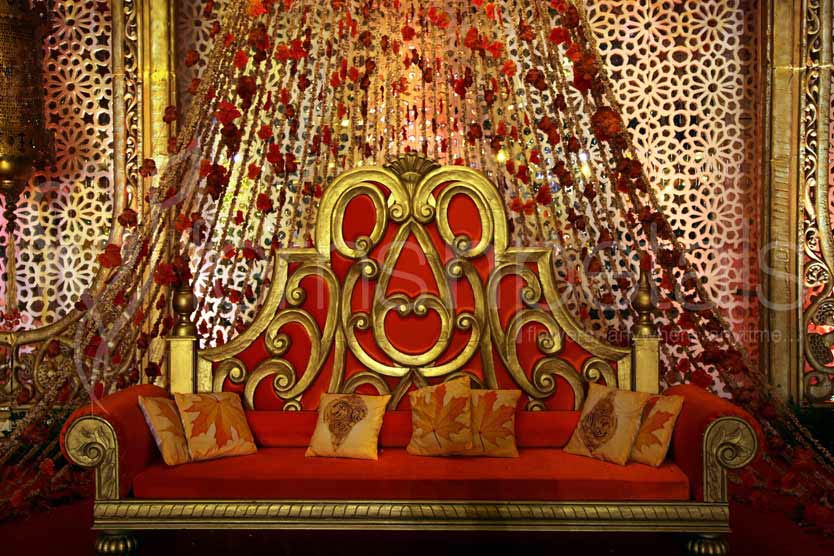 Here are 5 wedding tips from Shahid's wedding marriage that we can look up to:
Mesmerizing wedding venue: Oberoi Hotel in Gurgaon, witnessed Shahid-Mira's wedding. Need not say that it was such a posh wedding destination. So, for your wedding pick some beautifully and visually appealing hotel that would not require much fuss of over-the-top beautification. The use of white flowers signified that they implemented all modern wedding decoration ideas which even you could try at your wedding!
Light, yet pleasing wedding attire: You can still look very graceful without any bling or glitz… Shahid and Mira have proven the fact right! They both opted for light and pleasing attires. In none of her wedding functions Mira looked too decked up, minimal make-up and accessories made her look soberly gorgeous.
Bollywood Masala: Bollywood survives in the heart of people, here in India. Their marriage saw an infusion of Bollywood themes. Since themes enhance the look of a wedding, you too can go creative at your wedding by some Bollywood masala theme!
Baaraat: Well, everybody knows shahid's passion for dance. He did not miss a chance to dance at his own wedding. The actor was seen in full swing- while there was no music in the baaraat. Don't be shocked, there were dholkis playing dholaks and Shahid grooved happily over the beats! The dhol concept in baaraat is really a good idea, you can try it out!
Lavish Reception: They hosted a lavish reception, rather than making it an extravagant affair. Reception requires meeting and mingle with all the guests. To make sure you do it comfortably, keep your guests list as short as possible. And, you can invest you sum in making better arrangements for your guests, with exquisite wedding reception decoration and offering them lavish dining and entertainment.
Shahid and Mira have truly decoded the hottest trend in wedding season, it is time for you to experience them all! Their wedding was truly a delight for those who want some inspiration for a nice simple wedding affair.
Hopefully, these ideas have got you some hint of help for your wedding arrangements. No matter what, do not forget to incorporate the style that you always wanted. After all, wedding day is worth remembering forever!