#KarvaChauthSpecial
Karva Chauth is around the corner & its the most special day in everyone's life. One of the most important day in a married life for woman. For this beautiful & thoughtful festival, women dressed in the most charming outfits, wear beautiful jewels & apply Heena as a Shagun. Nowadays, unmarried women (the bride-to-be) also keep Karva Chauth Fast, so whether you are married or unmarried, these 5 must-haves are for you. Every millennial bride should follow these & make a note of it.
#MustHaves to Save For Your Special Karva Chauth! 
Statement Jewellery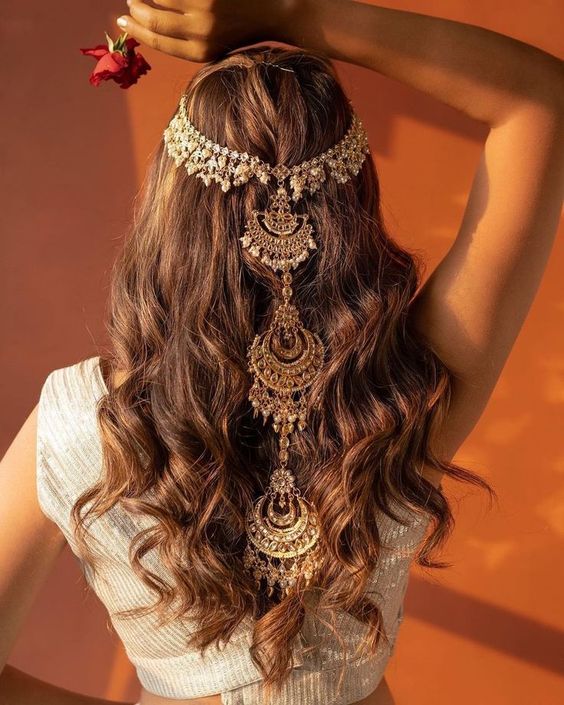 An essential part of the Karva Chauth is the jewellery. A single piece of accessory can make you look outstanding. From the festive vibes of dressing known for heavy embroideries of fabrics, fine silks, and aesthetic brocades, you take it easy with your outfit and use a statement jewellery for a different look. Statement accessories can also give you a feeling of joy & ecstasy.
Love for Heena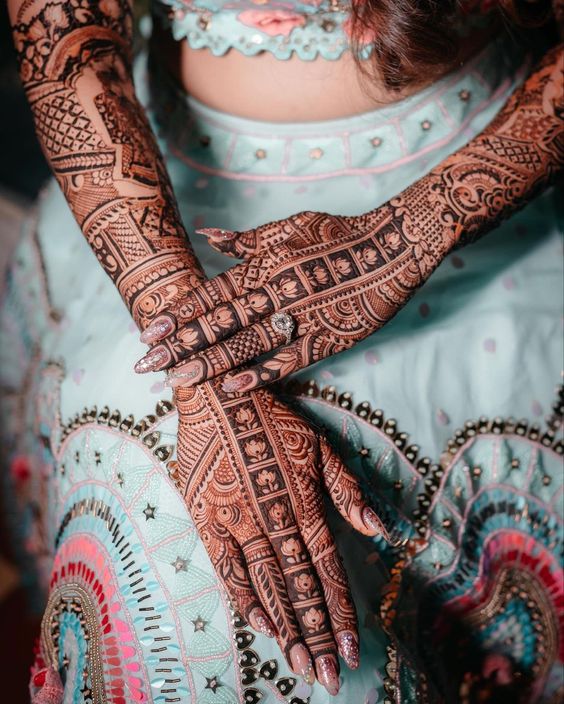 Heena is applied as a shagun on hands. Its a tradition from years as Heena is meant to be very auspicious. It's said that the more it's darker more love is given to you by your in-laws. Married brides usually take our references & get the best ones out for the day. Find some amazing mehendi designs here.
Decorative Pooja Thali Set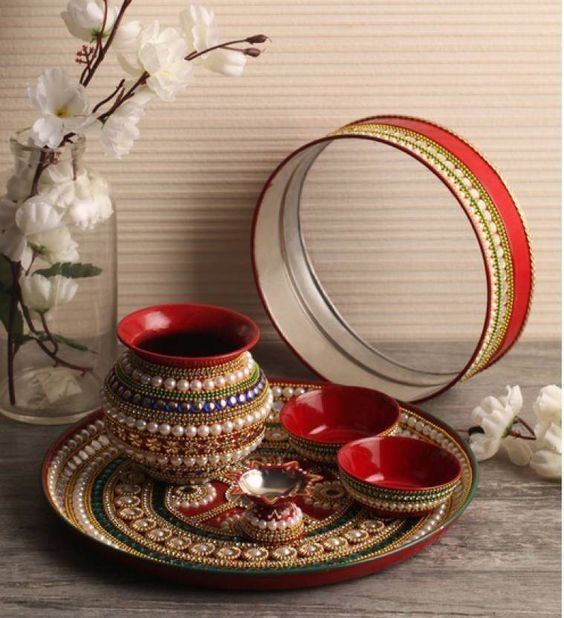 This stainless steel pooja thali set is a pack of 6 decorative pieces that you need on this beautiful occasion of Karwa Chauth. It contains a channi, diya, thali, lota, and 2 bowls. Create memories with this beautiful set & embrace the season of festive. Wash it with warm water after use & you can reuse it the next time. It is important to buy this set as Karva Chauth's puja is incomplete without these. You can also decorate simple ones with gotta-patti.
Colourful Bangles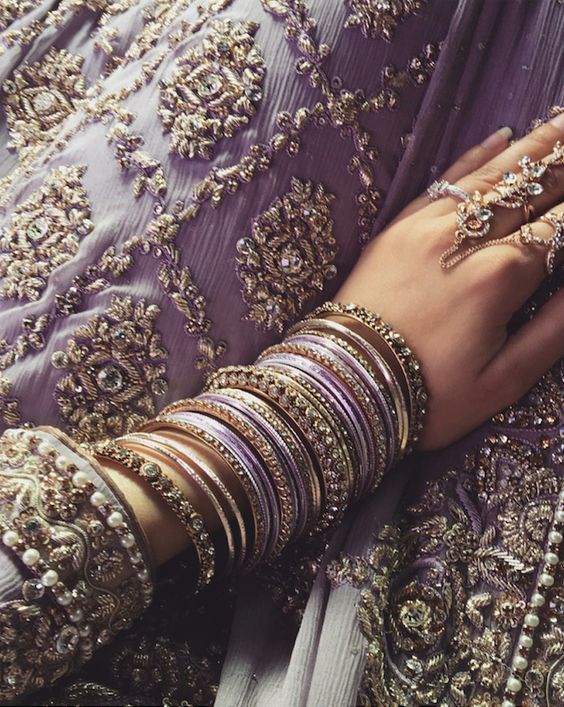 Adorn your wrist with a statement bangle set which is matching with your outfit. It's important to vibe with the same colour combination as your outfit. Buy matching bangle sets & embrace your wrist.
Decorate your Home in Karva Chauth Style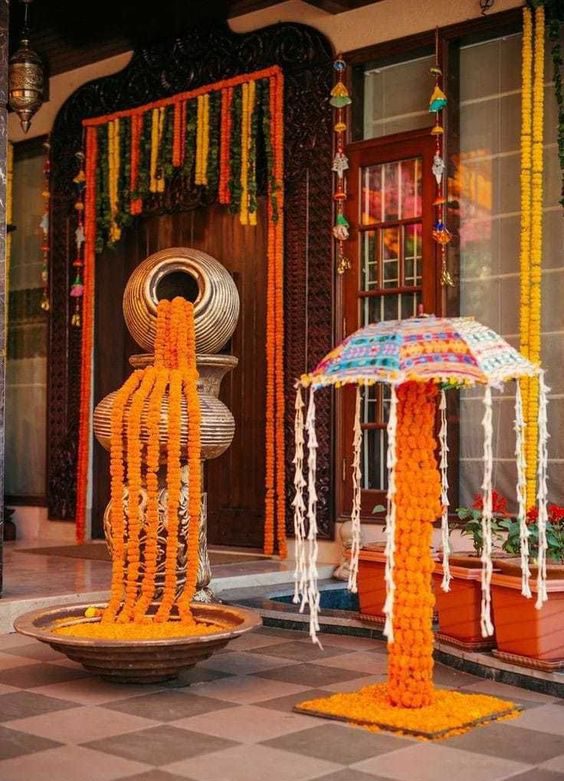 Red, gold and orange are considered auspicious colours for this festival. Decorate your home in these colours for a rich, festive look. You can change your sofa covers, hang beautiful decorative hanging & also make rangoli. Some ideas for home decors are attached. Choose FNP Weddings for hiring a decorator for your beautiful home. We specialised in luxurious decors & designs.
Looking for wedding decorators & designers, then you have landed at the right place.
Get in touch with us by filling out a short form & our amazing team will get back to you!