These days the scope of wedding is not limited as a ceremony between two individuals, rather it has become a social event for the two families. Like any other social event, wedding also needs to be organized and well planned. Wedding organizers can help you to organize a grand wedding and post-functions.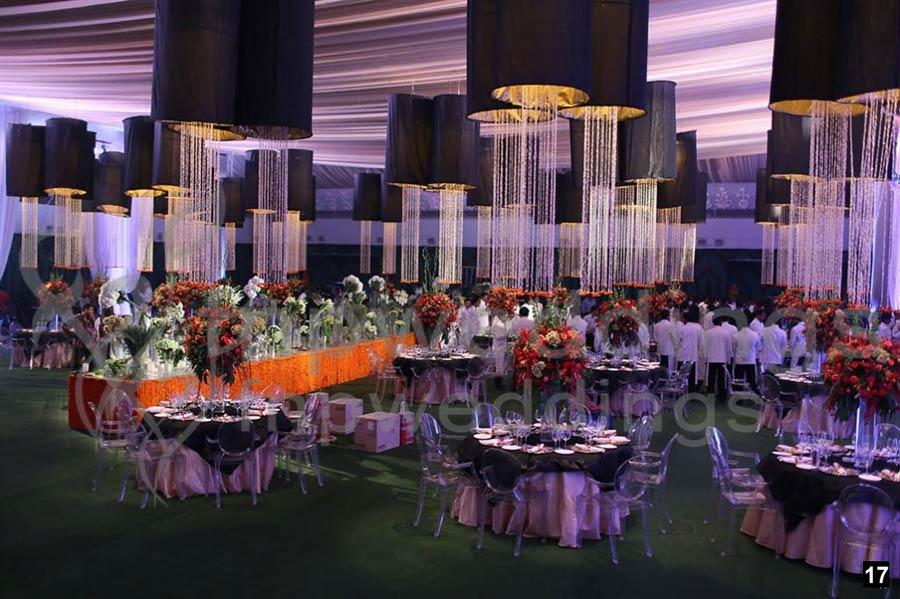 We have found some ideas that will help you to organize your wedding reception in a professional style.
List of 10 To-Dos for organizing your wedding Reception in a better way
Budget: Wedding usually requires a lot of expenditure from both bridal side and groom side. Thus, it is always better to plan your event according to your budget and break it according to the segments of events. Make yourself aware about the budget you have planned for every small event.
Guest List: In normal wedding, we have a long guest list of guets, generally 500+ Prepare your guest list beforehand and plan events according to that list. In this generation, the need of wedding organizers is increasing because they can handle your guests properly.
Time Scheduling: Wedding, in spite of one event, is synergy and composition of small events known as pre-wedding and post-wedding rituals. It is important to schedule your entire program according to your suitable time.
Catering: Good food is equally important in any wedding. So, don't forget to make a proper arrangement, ensuring the sufficiency of food in a wedding reception. Make sure that you provide enough of raw material to your caterer so that none of your component falls short.
Stage Decoration: Stage, is a center-most place where the main ceremony is organized. Hence, an exquisite stage decoration is must. In case, any problem arises with the decoration part, you can hire wedding organizers for it.
Venue: After deciding on your guest list and budget, decide a venue for wedding. While deciding for the venue consider things, like power Backup, general facilities, dining area etc.
Officiate: In marriages, we generally call officiates who conduct all rituals according to certain procedures. Make sure your officiate is well aware about the marriages and a way to conduct it. In secular marriages, magistrate is an officiate.
Photographer: To capture memories and blissful moments, hire a knowledgeable photographer. A well-versed photographer knows the art of capturing beautiful candid shots. Wedding organizers have well trained photographers in their team, who can nicely record and capture every unforgettable moment.
No Unnecessary Rituals: There are a lot of rituals which are not so necessary in a wedding and are highly time consuming. So, its better to identify those rituals and trim them off the plan. It would save you time, money, and unnecessary stress.
Proper Planning: Again well planning is half the battle won. So, plan your wedding as a series of events like wedding organizers do. It would help you to save your energy and keep yourself all jazzed up to enjoy the event.
So, whether it's your wedding, or post-wedding function, like reception, it is very necessary to take care of these important things.
Happy Wedding!