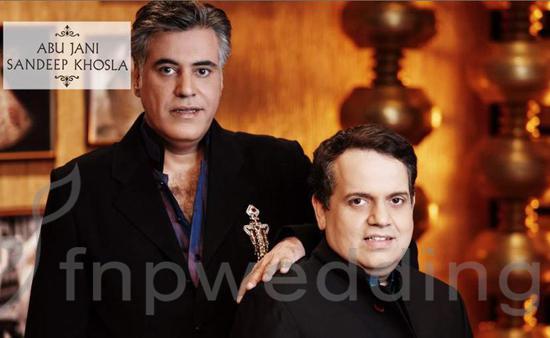 For twenty-eight years, Abu Jani Sandeep Khosla have been at the forefront of fashion in India. They are among the country's most coveted couturiers. Two men with a single vision- to create the Finest.
Established in 1986, Abu Jani Sandeep Khosla is one of India's oldest and most celebrated Couture Houses. The brand is sought-after for its formal, occasion and bridal wear.
Best known for their revival and reinvention of ancient techniques and embroideries including Chikankari, Zardozi and Tharad, the Abu Jani Sandeep Khosla label is internationally renowned for its classical elegance. Their clients come from diverse backgrounds and include business barons, cinematic legends, royalty, politicians and the men and women who comprise 'high society' both in India and abroad.
Our clients will be experiencing an amalgamation of spectacular wedding décor creations from the finest of couturiers and the world's leading wedding décor brand! Abu-Sandeep have enchanted the fashion world with exclusive creations, pioneering along the way many revolutionary haute couture styles. Now, expect the utmost décor luxury with their most recent association with FNP Weddings & Events.