"A thing of beauty is a joy forever." Over the passage of time, weddings and all associated ceremonies are planned and designed in a way that it is an everlasting joy not just for those who tie the knot but for close kin and friends as well. Gala celebrations offer people a reason to smile and a memory to cherish. Since, times immemorial the element of beauty has been inseparable from Indian weddings. The esteem in which Indian weddings are held call for celebrations that are not just resplendent but have a zest that is varied yet rich. The wedding fraternity has witnessed changes in the taste of the target audience, requests becoming more and more precise and creating a demand for products that are personalized to the pin. No wonder planning weddings across the country as well as overseas this year has kept us busy in the colourful season of weddings. It is hardly a surprise that with such specific demands from the clientele, planning a wedding today is like offering a dream, offering people an experience that will be cherished forever.
Looking back at when we had started out in the trade of conceiving weddings to the query that came from a businessman based in Delhi to our sales team this morning, a lot has changed in the fraternity of organizing nuptials. Numerous factors may have contributed to it; the impact of globalisation on it cannot be ignored. With Cocoa-Colonisation of the world and the economic boom, we witnessed that cookie-cutter weddings were a passé. Everyone wanted to offer a unique experience to their guests and with the rising disposable income, every bride and groom wanted to make their nuptials an extravaganza.
In the last decade or so, weddings have suddenly become a 'larger than life' affair. Preparations are started months in advance and the traditional 'phoolwalas' and 'halwais' have given to chic international florists and culinary artists flown in from different corners of the world to cater to the platter of one's discerning family and friends. As nuptials have become the occasion to demonstrate one's social standing, hiring wedding planners or wedding designers is in vogue. There is nothing unnatural in the fact that the traditional 'phoolwala' has been replaced by florists who not only will add the perfect zing to your wedding with their floral decorations but will also get the bride and bridesmaids smiling with intriguing floral jewellery. From theme weddings to destination weddings, be it a sufi night decor or a gala event in the beach of Pataya, marriage ceremonies are suddenly about, well to put it candidly 'one upmanship'.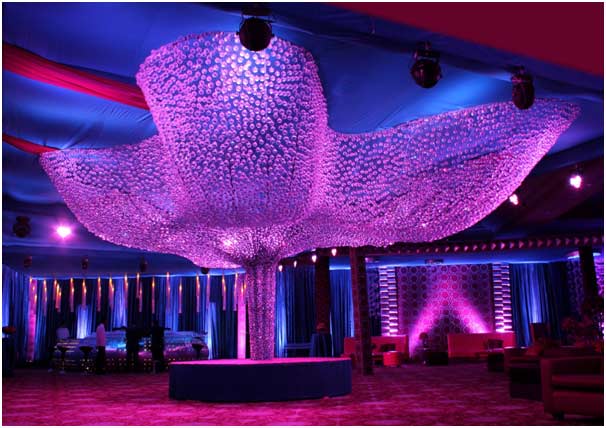 Talking about the bricks and mortar of the industry, India has always been a country where commerce follows a trend. If the dotcom boom was the essence of the last millennium than the overcrowding of the supply chain in the wedding industry is the essence of the last decade. Multiple players in the market have triggered the availability of a product that was unheard of in the 1980's. From invites to entertainment options, it is a choice galore for consumers and stiff competition for wedding planners. The influential youth has obviously showed the red card to the traditional 'band, bajaa and baraat', well informed and well travelled, they do not want to the timeless genda flowers in their vedi or a lehnga from the local boutique, for them it's all about living a dream.. a dream decorated by Swarovski crystals, vintage Chardonnay to welcome to their guests in plush hotels, and an imposing trousseau.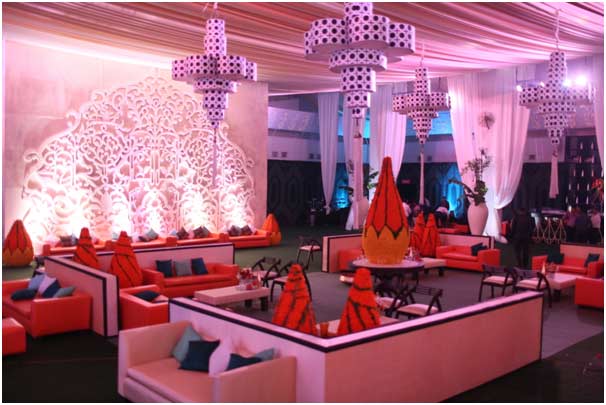 This ongoing wedding season has been phenomenal for my dynamic unsung wedding heroes and we hope to welcome a few more brides and their special ones not with genda phool but with Gladiolas, of course.